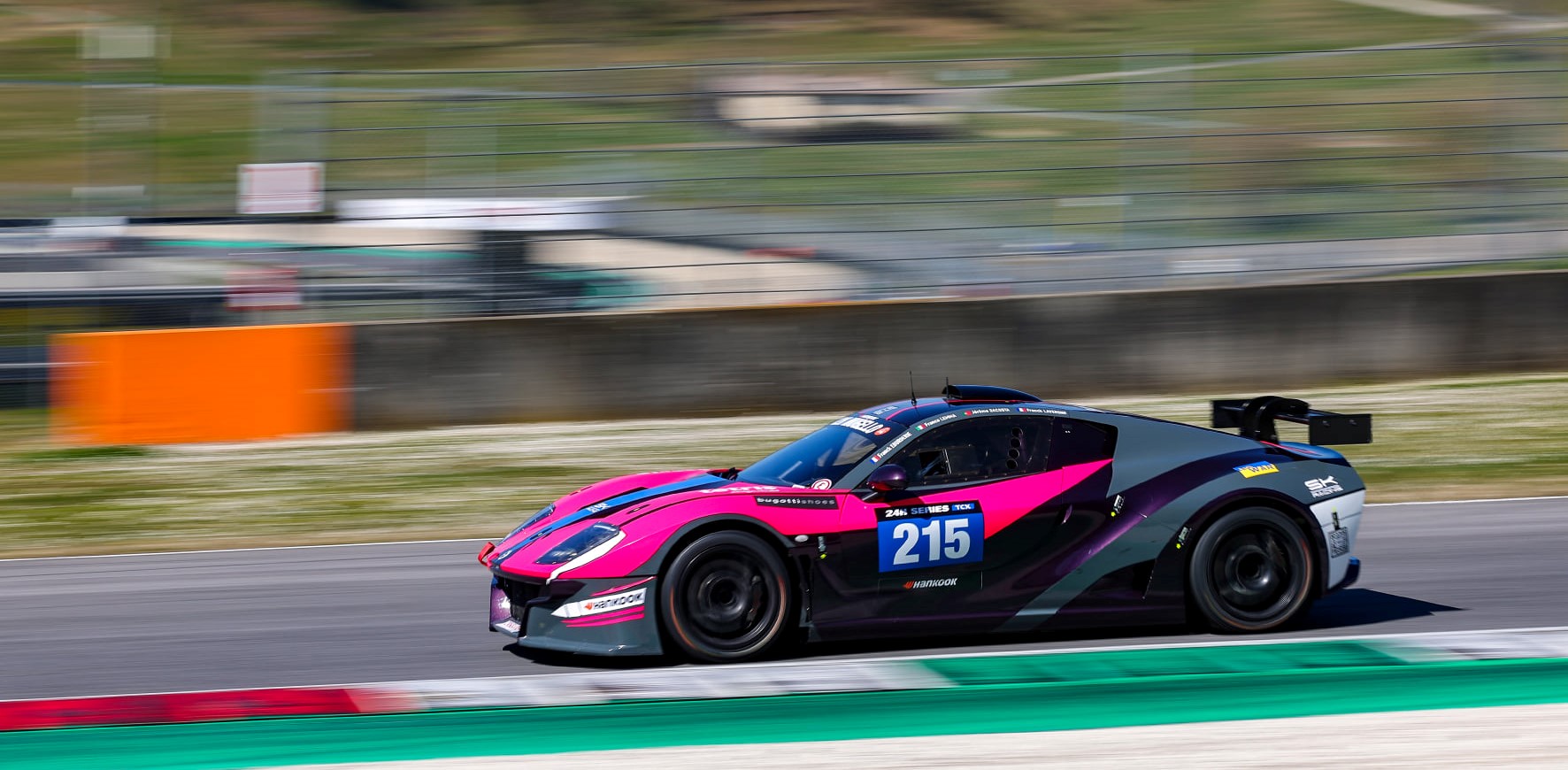 24H SERIES: The Ligier JS2 R scores its third victory on the bounce at Mugello
26 - 27 March 2022 - The 24H SERIES is a happy hunting ground for the Ligier JS2 R. For the third time on the bounce, the French GT won its category in the race. After victories in the 24 Hours of Dubai and the 6 Hours of Abu Dhabi with Les Deux Arbres, the SK Racing team won the 12 Hours of Mugello, the third round of the championship, with its #215 Ligier JS2 R.
As the old saying goes: good things come in threes! On Sunday 27th March, the #215 Ligier JS2 R run by SK Racing (Franck Eburderie, Franco Lemma, Jérôme Dacosta and Franck Lavergne) equipped with its endurance kit emerged victorious in the TCX category in the 12 Hours of Mugello held in Italy, at the third meeting of the 24 SERIES. During the 12-hour race, the French GT once again proved its efficiency and reliability.
"We're delighted with this result," said Sébastien Giltaire, the SK Racing team manager. "We took advantage of the practice sessions to find the best setup on the car with our engineer, Frédéric Galizzi. Apart from a collision with a Porsche on Saturday and an off on Sunday we didn't have any problems. The car was perfect. Our aim is to continue running in the 24H SERIES. We'll be present at Sebring this year and in Dubai and Abu Dhabi in 2023, probably with two cars. And we'll have a look and see if we can still add other events to our 2022 programme."
At the start of the year, the #202 Ligier JS2 R entered by Les Deux Arbres already clinched victory in the TCX category in the 24 Hours of Dubai followed by another win in the 6 Hours of Abu Dhabi, this time in the TG category.
The fourth event of the 24H SERIES, the 12 Hours of Spa-Francorchamps, will take place in Belgium from 22th to 24th April. Two Ligier teams, PCR Sport from Spain and home team XWIFT Racing Events have already committed to making the trip to the famous track with their Ligier JS2 Rs.
For the full results of the race CLICK HERE.