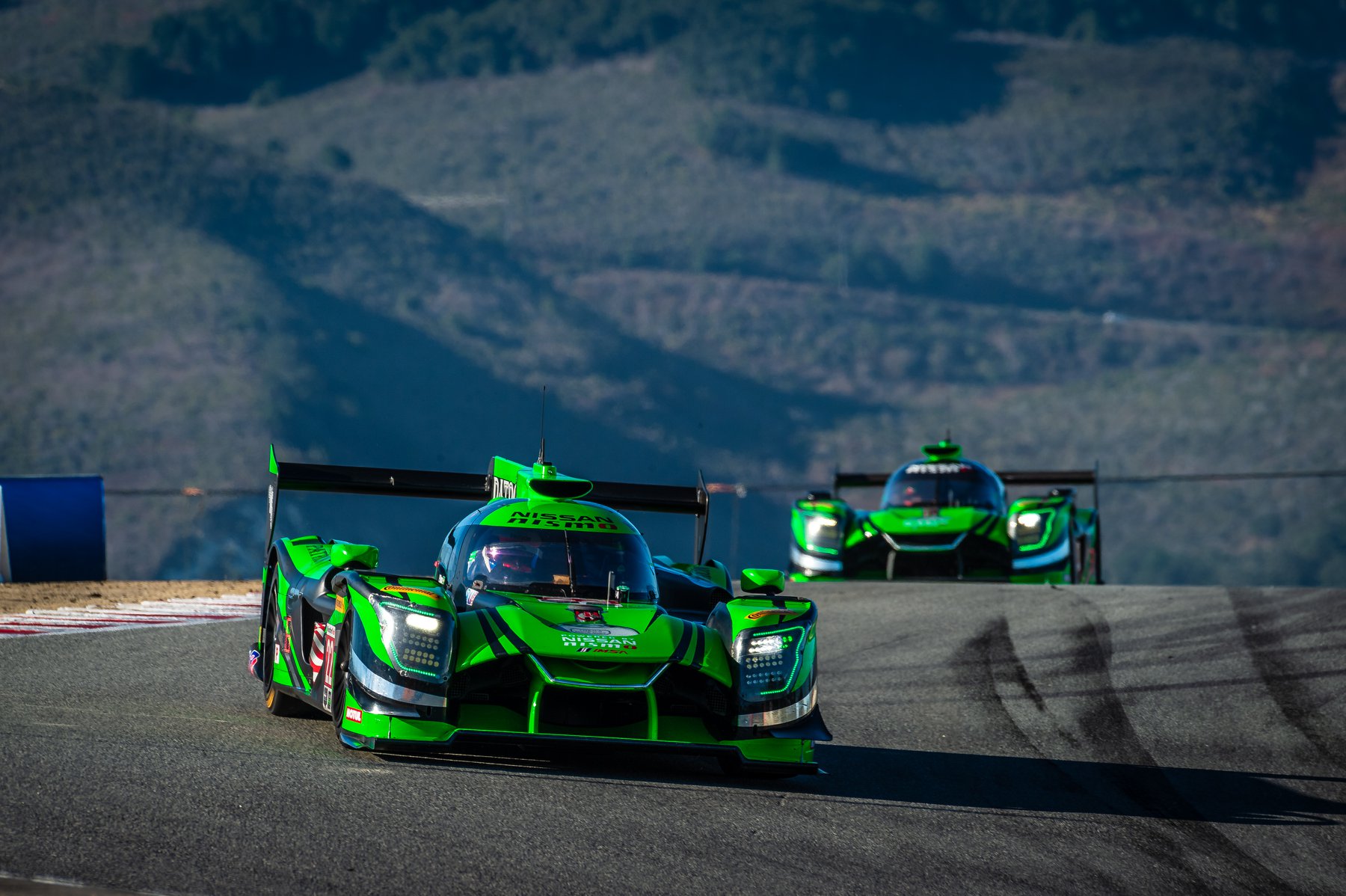 3rd victory on the bounce for Onroak Automotive at Laguna Seca!
Thanks to its victory this weekend in the ninth round of the IMSA WeatherTech SportsCar Championship, American team Tequila Patron ESM gave Onroak Automotive its third victory on the bounce on the Laguna Seca circuit and the fourth for the Nissan DPi.
After the wins of the Ligier JS P2 entered by Michael Shank Racing in 2016 and the Visit Florida Racing's Ligier JS P217 in 2017, a third car designed by Onroak Automotive triumphed on the Laguna Seca Raceway. This weekend, Pipo Derani and Johannes van Overbeek took the chequered flag in first place after an exceptional drive in the #22 Nissan DPi run by Tequila Patron ESM.
It is the fourth victory and the seventh podium finish scored by the Nissan DPi prototype that came out at the end of 2016, the result of collaboration between Onroak Automotive and the Tequila Patron ESM team in partnership with Nissan and Nismo. After clinching victories in the Road America and Petit Le Mans races last year, the Nissan DPi has won the Sebring 12 Hours and the Laguna Seca event this weekend in 2018.
As Tequila Patron ESM's two-year exclusive agreement to operate the Nissan DPi is coming to an end, the car is available next season for all the teams wishing to run it.
The iconic Petit Le Mans, held between 10 - 13 October, will ring down the curtain on the 2018 IMSA WeatherTech SportsCar Championship. Onroak Automotive cars have already sealed victory in this event twice with the Michael Shank Racing Ligier JS P2 in 2016 and the Tequila Patron ESM Nissan DPi last year. Should the race be won next month by the Nissan DPi, it will be again the third consecutive victory scored by an Onroak Automotive chassis in the same event.
Photo Tequila Patron ESM