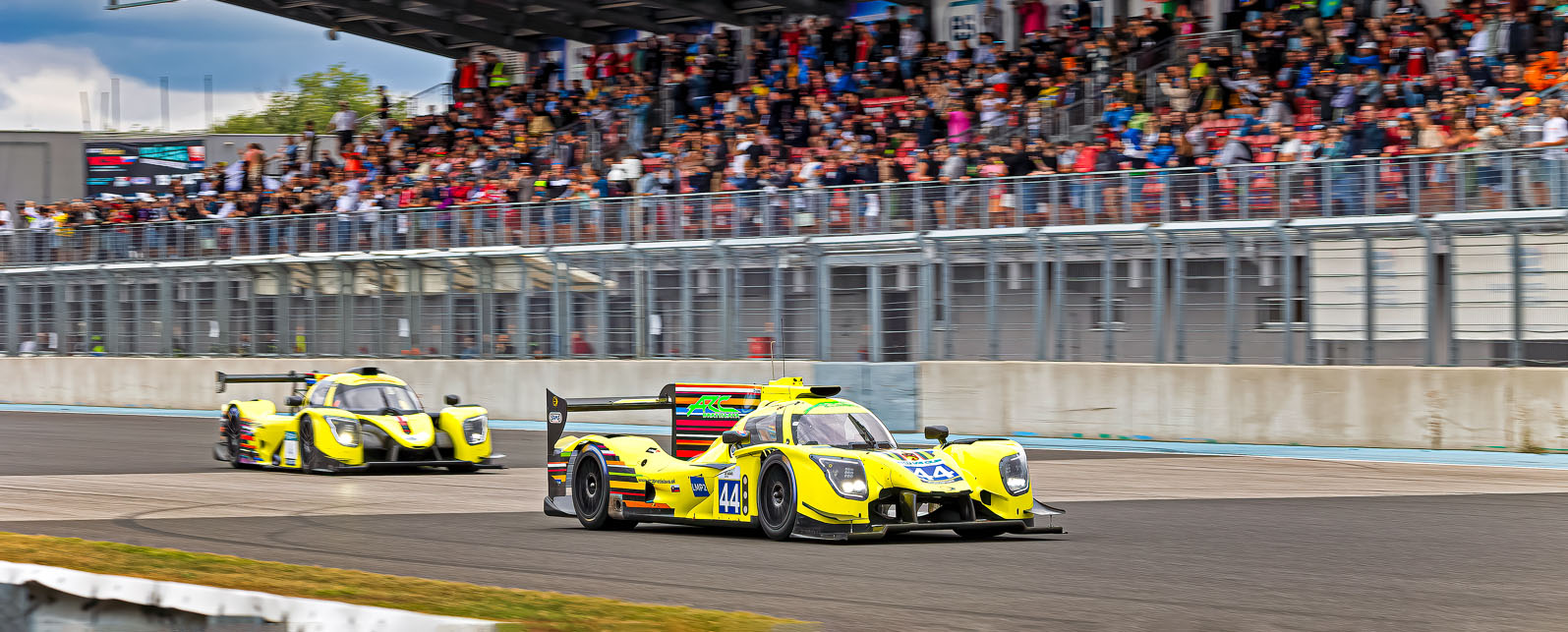 A Ligier double for ARC Bratislava with their JS P217 and JS P320 in the Slovakian Grand Prix!
20 - 21 August 2022 - ARC Bratislava made a big impression with their Ligier JS P217 and Ligier JS P320 in the team's iconic colours in the OMV MaxxMotion Slovakian Grand Prix on home turf. The team topped all the practice sessions as well as emerging victorious in all the races! While the Slovakian outfit is well used to running the Ligier JS P217 having entered it for the 24 Hours of Le Mans on several occasions, it was the first time it ran the Ligier JS P320 in competition. The result? A successful outing!
The Slovakian Grand Prix was one that the ARC Bratislava team and its owner/driver quite simply could not miss! The Slovakian team entered two Ligier sports prototypes for the 13th edition of the race, a Ligier JS P217 and a Ligier JS P320 for Miro Konopka and his son, Mato. It was the first time the squad ran the Ligier JS P320.
On Saturday's schedule was a 1-hour endurance race in which only the Ligier JS P320 driven by the Konopka father-son duo took part; it included an obligatory driver change between the 25th and 35th minute. Around 40 cars competed in this event and after setting pole position ARC Bratislava won in a canter outpacing its rivals.
Both Ligiers on the front row
The next day father and son were in different cars for the two sprint races.  Miro Konopka drove the Ligier JS P217 and Mato was at the wheel of the Ligier JS P320. The two Ligiers dominated their rivals and locked out the front row in both races. And the result was a double double! While Mato came out on top in race 1, his father took his revenge in the second one pushing his son back to second place.
"It was a great result for our first weekend's racing with a new car," exclaimed Mato Konopka. "We didn't run into any technical issues and we found the right setup straight away. We were consistent throughout the whole weekend. I had a much better feeling in the LMP3 than in the car we've owned up till now. In terms of this car's performance there's absolutely nothing to be said. It's so easy to drive."
"I'm very happy with the team's results on the Slovakiaring," added Miro Konopka. "We did everything possible for it to be a successful weekend. It's a major event in Slovakia. We did the brand proud with a 100% Ligier front row!"
For more information on the ARC Bratislava team, CLICK HERE.
For more information on the Ligier JS P217, CLICK HERE.
For more information on the Ligier JS P320, CLICK HERE.