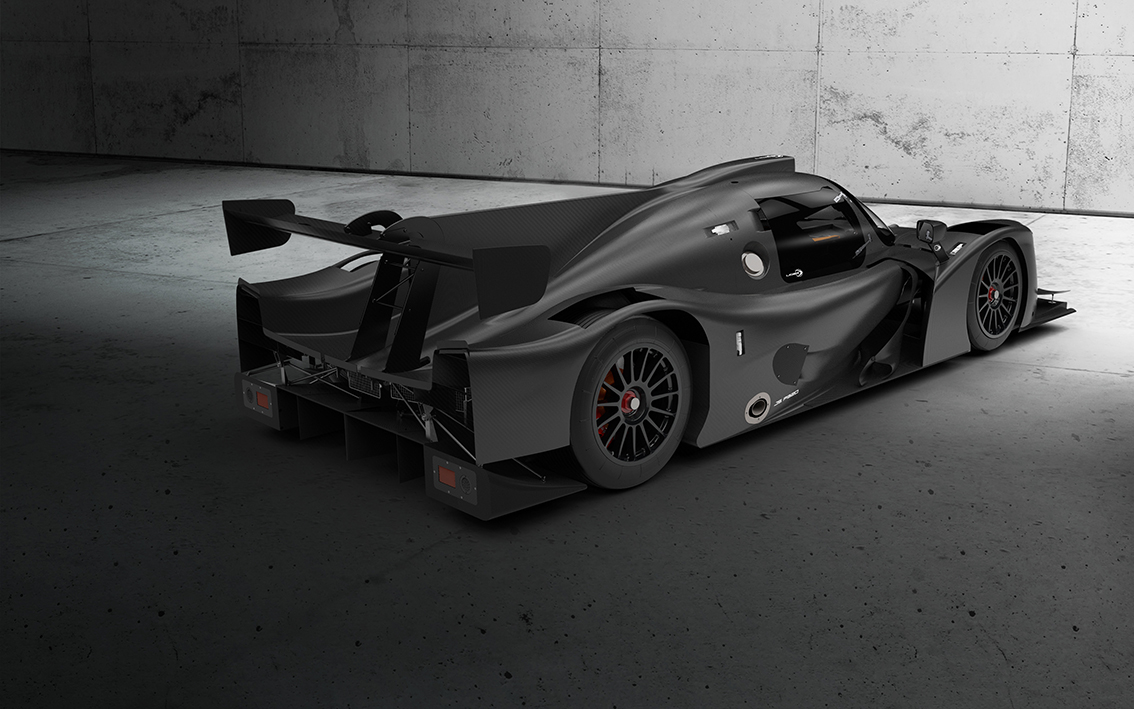 A record number in the European Le Mans Series with 15 Ligier JS P320s
The list of entries for the European Le Mans Series has just been unveiled. And this year not eight as in 2020, but 15 Ligier JS P320s will compete in the six races making up the European season.  The numbers in the LMP3 field have also gone up from 12 to 17 cars, confirmation for those who still doubted it of the appetite of teams and drivers for this category.  Anglo-American team United Autosports is ready to defend their title and will have to fight off increased competition with the arrival of newcomers in the series.
In what is the sixth season of the European championship that will be fought out on six circuits, out of the 17 sports prototypes in the LMP3 category there are no fewer than 15 Ligier JS320s entered by 11 teams of five different nationalities.  Seven teams were already present in 2020.
This year again United Autosports has entered two Ligier JS P320s.  #2 that won the LMP3 title in 2020 will once more be driven by Wayne Boyd and Robert Wheldon.  Joining them is Edouard Cauhaupe who set the Michelin Le Mans Cup on fire and finished second in the Ligier JS P320 run by Cool Racing.  #3 will have the same driver lineup as last year: James McGuire, Duncan Tappy and Andrew Bentley.  In 2020, the team clinched four pole positions, three victories plus a second and a third place being crowned winner in the LMP3 championship for the third time.
French team Graff is back in force, this time with two Ligier JS P320s: #8 with Sébastien Page, Eric Trouillet and David Droux and #9 for Matthias Kaiser and Rory Penttinen.
Italian team Eurointernational, ELMS Champion in 2019 with its Ligier JS P3, is again entering the #11 Ligier JS P320.  At present, only one driver has been announced, Andrea Dromedari who won the 2020 Ligier European Series Championship with HP Racing Team in the Ligier JS P4 category.  Eurointernational finished third in the LMP3 category in the 4 Hours of Spa-Francorchamps and second in the 4 Hours of Monza.
Polish outfit Inter Europol Competition has entered one more Ligier JS P320 than the previous year with #13 with Martin Hippe and #14 for Jakub Smiechowski.  In 2020, it filled the runner-up spot for the second year on the bounce with one victory, one second and two third places.
A new season too for English squad BHK Motorsport and its Ligier JS P320 bearing the #16 driven by Alessandro Bracalente.
Another English team will compete for the title, RLR MSport.  It won the ELMS Championship crown in 2018 with its Ligier JS P3 and scored a podium in 2020 with its #15 Ligier JS P320.  This year Mikael Benham and Alex Kapadia will be at the controls.
Nielsen Racing, the English team which entered a rival make in 2020, has returned to the Ligier fold this season and will run with two JS P320s:  #6 driven by Nick Adcock, Austin McCusker and Max Koebolt and #7 in the hands of Anthony Wells and Colin Noble.
Four teams were not present in 2020 including Cool Racing, runner-up in the LMP3 Championship in the Michelin Le Mans Cup, which has entered a Ligier JS P320, #19 for Nicolas Maulini.
Italian squad 1 AIM Villorba Corse is making its comeback to the series and is running #18 for Alessandro Bressan, the first driver confirmed at this stage.
Another returnee to the series after racing in two rounds in 2018 (Monza and Silverstone) is Team Virage. Rob Hodes, Garett Grist and Charles Crew will team up in #20.
French outfit MV2S Racing has taken the plunge in the European series.  After a promising first season in the Michelin Le Mans Cup, it has moved up to the next level with its #5 Ligier JS P320 crewed by Christophe Cresp, Fabien Lavergne and Adrien Chila.
In the sixth season of the ELMS the French constructor has but a single aim - winning its sixth title in LMP3!
To consult the complete list of entries CLICK HERE