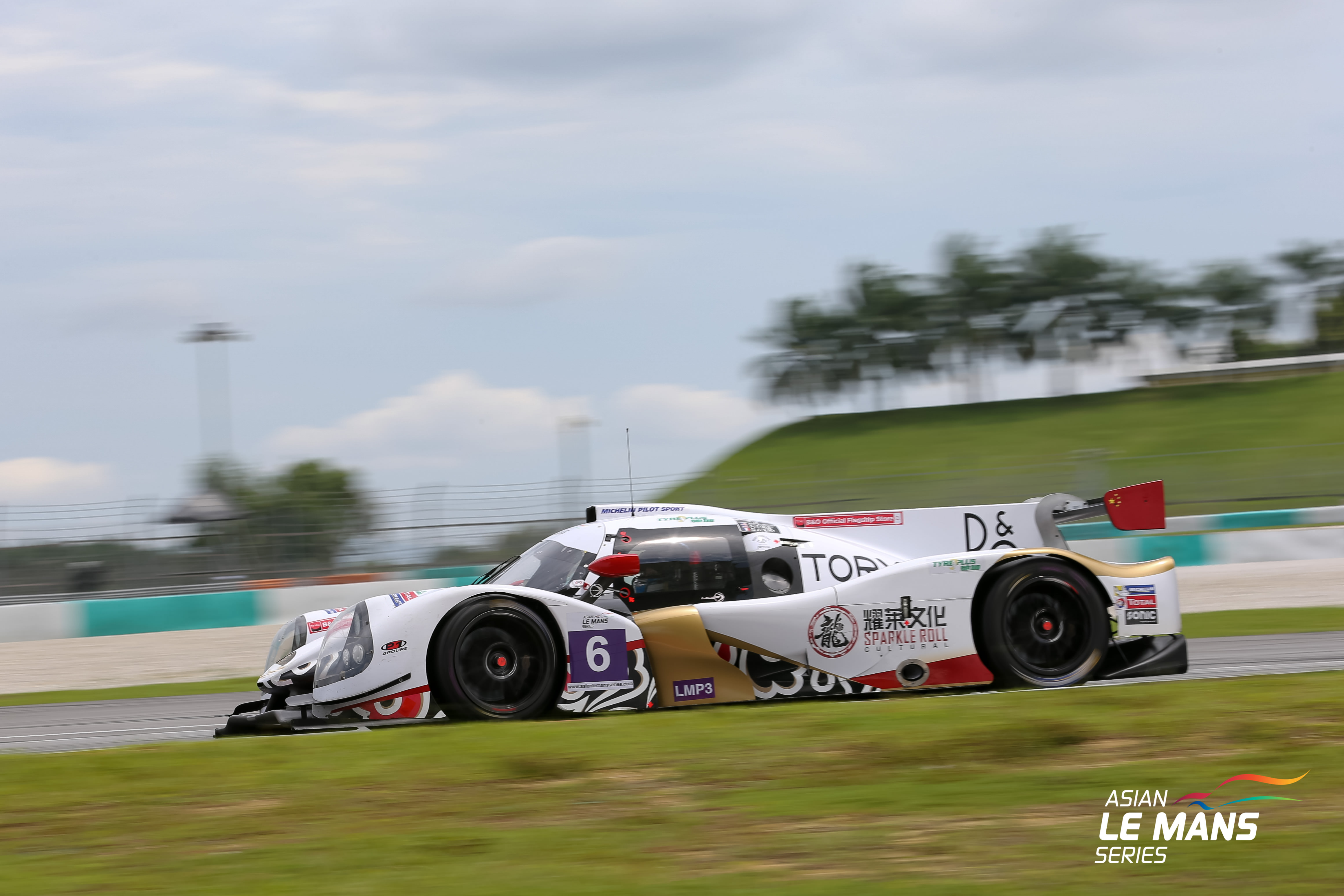 Asian LMS: Jackie Chan DC Racing wins the LM P3 title with the #6 Ligier JS P3
Asian Le Mans Series – Final, Sepang 4 Hours, 2-4 February 2018
This weekend the fourth and last round of the 2017-2018 Asian Le Mans Series took place on the Sepang circuit.
Guy Cosmo, Patrick Byrne and Gabriel Aubry in the #6 Ligier JS P3 led home a Ligier triple in the LM P3 category followed by the #11 Taiwan Beer GH Motorsport Ligier JS P3 and the #1 Win Motorsport Ligier JS P3. It was Jackie Chan DC Racing X Jota's second victory after the win scored at Fuji, and it helped the team to clinch the LM P3 title as well as an invitation for this year's Le Mans 24 Hours with an LM P2.
David Cheng's outfit sealed its third title with the Ligier JS P3 after the 2015-2016 Asian LMS LM P3 and Asian Le Mans Sprint Cup 2016 crowns.
The gaps in the classification for the runner-up spots in LM P3 were extremely small. KCMG, whose #18 Ligier JS P3 racked up four pole positions and two victories in the LM P3 category, finally clinched second place. Taiwan Beer GH Motorsport with its #11 Ligier JS P3 scored the same number of points and filled third place in front of the #65 Ligier JS P3 entered by Viper Niza Racing.
In the LM P2 category, Eurasia Motorsport made a strong impact on its return at Sepang after giving the Buriram round a miss. Malaysian driver Nabil Jeffri making his debut in LM P2 took pole in the #33 Ligier JS P2, a reminder of just how easily and quickly drivers can master the sports prototype designed by Onroak Automotive.
Thanks to the BBT team's second-fastest time in qualifying with the #37 Ligier JS P2, the French constructor locked out the front row with a 100% Ligier lineup!
The two teams spent the 4-hour race among the front-runners snatching the lead on several occasions. The #37 BBT Ligier JS P2 and #33 run by Eurasia Motorsport crossed the finishing line in second and third places respectively.
BBT and its #37 Ligier JS P2 finished the season in second position in the overall classification behind the Jackie Chan DC Racing X Jota Oreca 05 and in front of the #4 ARC Bratislava Ligier JS P2.
The 2018-2019 Asian Le Mans Series calendar was announced at the final:
23-25 November 2018 – Shanghai, China
7-9 December 2018 – Fuji, Japan
10-12 January 2019 – Buriram, Thailand
22-24 February 2019 – Sepang, Malaysia
Photo credit : Asian Le Mans Series