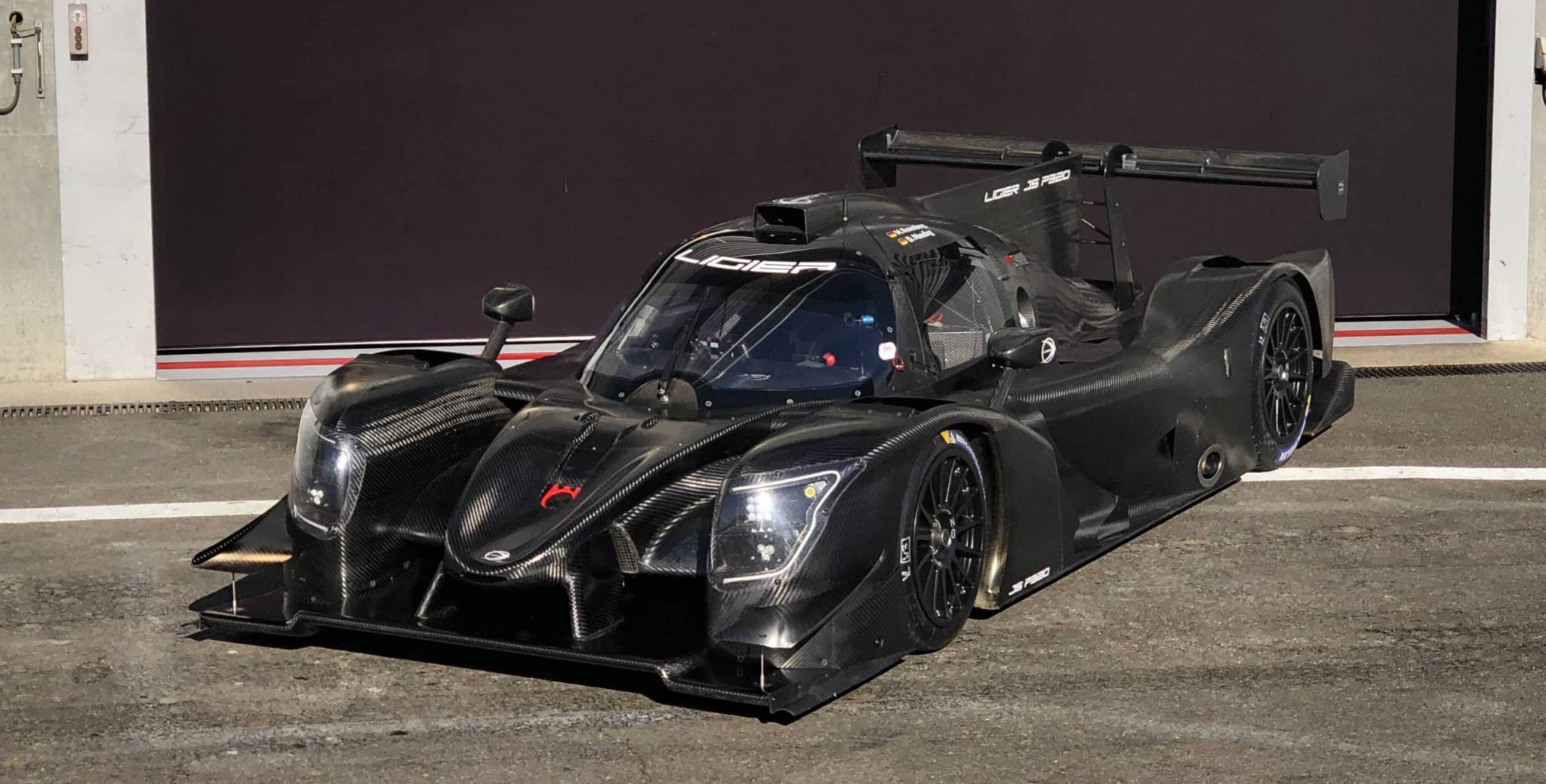 Black Falcon bets on LMP with its Ligier JS P320s and Ligier JS P4
28 April 2021 – Two weeks ago, German team Black Falcon, a top GT3 specialist, made its debut in LMP3 with its #12 Ligier JS P320 in the opening round of the Michelin Le Mans Cup on the Barcelona circuit on 16 - 17 April. It was a promising debut for this team which has no intention of stopping there and has launched a development programme in the sports prototype category with the Ligier JS P320 with much more still to come. In a few months, it will take delivery of two new Ligier JS P320s and a Ligier JS P4, the sports prototype designed by the French constructor to help newcomers discover endurance racing. The team's programme comprises both racing and track days.
After 10 years competing in GT3 with results to make its rivals blush, in particular, two victories in the Nürburgring 24 Hours and five in the Dubai 24 Hours, Black Falcon is setting itself a new challenge – sports prototypes. " The vehicles in the LMP category are pure-bred racing cars designed on the drawing board and offer - especially due to their aerodynamic performance - top-level driving experience", explains Alexander Böhm, founder and general manager of Black Falcon.
"Although the LMP3 category lacks assistance systems such as ABS and power steering, the prototypes are up to five seconds faster per lap than GT3 cars on Grand Prix circuits. The LMP scene is booming at the moment and new, international applications join it every year. This is particularly attractive for our customers who want to pursue endurance racing at a high, international level. After a test phase last winter, we are more than convinced of the LMP concept and have therefore decided on a long-term commitment that will spearhead our customer sports programme for the foreseeable future."
The team had its first taste of racing in the LMP3 category in the inaugural round of the 2021 Michelin Le Mans Cup a few weeks ago on 16 - 17 April on the Barcelona circuit. Black Falcon made a promising debut with its #12 Ligier JS P320 driven by Maik Rosenberg and Donar Munding who managed to fight their way up through the field to the front-runners getting as high as third place. They finally finished in 14th spot after being hit by a drive-through penalty. "With the first start of a Le Mans prototype in Team Black Falcon, a long-cherished wish came true for us", smiles Böhm. "The action on the race track, the professional organisation of the ACO and last but not least the enthusiasm of the drivers for the LMP3 shows us that we made the right decisions".
In a few months two more Ligier JS P320s will join the ranks of the team. On its programme are operations with guest stars in certain rounds of the Michelin Le Mans Cup as well as a packed programme of test days. In addition to these three Ligier JS P320s, the team is also betting on the Ligier JS P4 to develop its LMP programme. The JS P4, which is more accessible in terms of driving and cost than its big sister the Ligier JS P320, was designed as the base of the endurance pyramid: in other words, the ideal tool to begin racing in the Ligier European Series or in other championships just for fun or at a reasonable cost at track days. That's exactly what Black Falcon has foreseen. "Our Ligier JS P320 and our Ligier JS P4 cars will be available for our ever-growing trackday community from June 2021, with approximately 20 dates available for booking during the course of 2021." To help it in this ambitious programme the team has hired professional driver and TV host Lance David Arnold as Project Manager.
For further information, contact tracktime@black-falcon.de or rendezvous on the internet site www.black-falcon.de