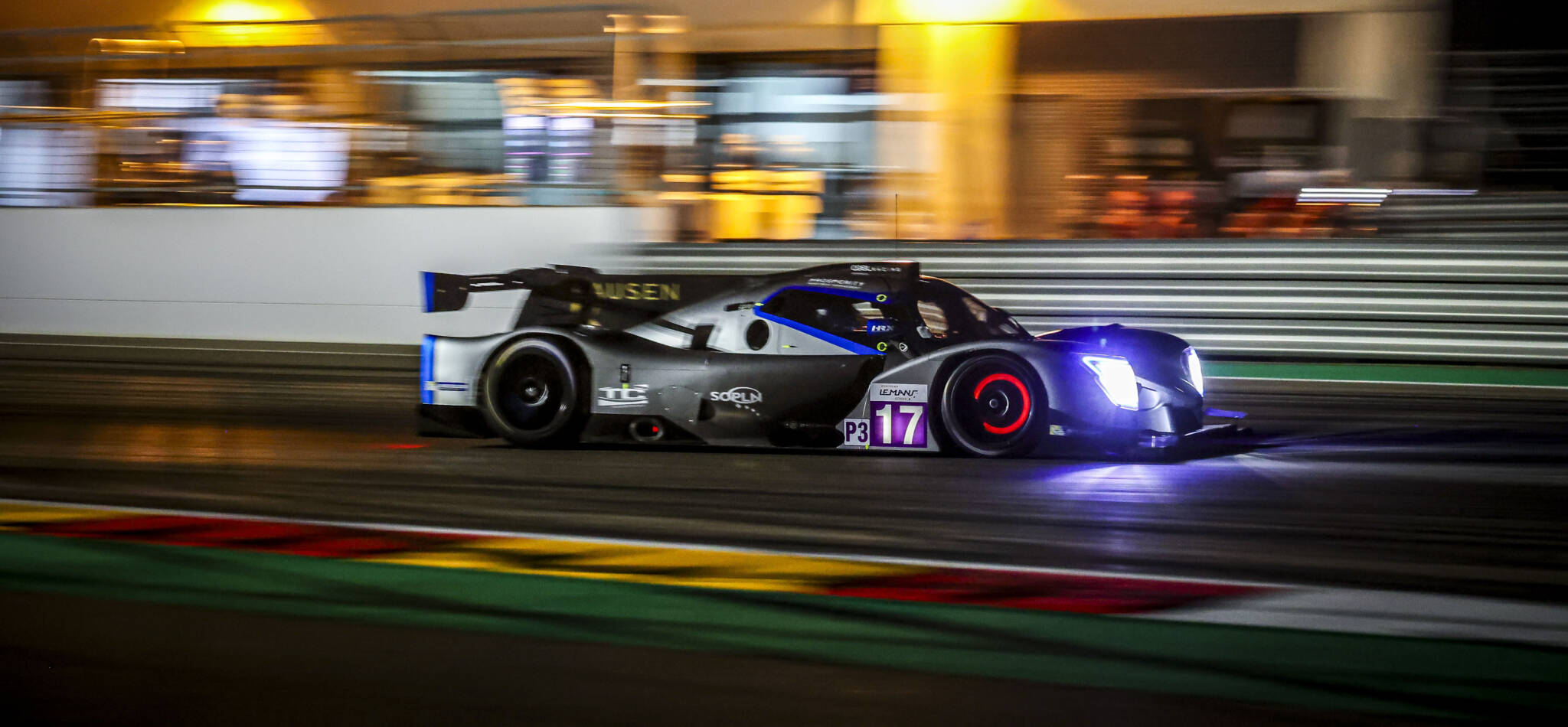 ELMS: The Ligier JS P320 scores a victory and podium at Aragon
Another race win for the Ligier JS P320 on Saturday, 26 August, in the first-ever appearance of the European Le Mans Series (ELMS) at Motorland Aragon in Spain. The #17 LMP3 of the Swiss team COOL Racing secured its second win of the season. The #35 of the French Ultimate team came third to claim its first podium finish. Earlier in the weekend, the #13 from Inter Europol Competition took the pole position.
• It was the first time in the history of the ELMS championship that its competitors raced on the Motorland Aragon circuit in Spain. The high temperatures (37°C ambient air temperature and 50°C on the track) put drivers and cars to the test during private and collective testing. But the heat subsided on Saturday, 26 August, for qualifying and the race late in the day.
• Wyatt Brichacek, in the #13 Inter Europol Competition Ligier JS P320, took the pole position with a lap of 1:52.269s. It was the team's first pole of the season and the third for the Ligier JS P320.
• Later in the day, the 4 Hours of Aragon started at 6 pm. The #11 Eutorinternational Ligier JS P320 (Matthew Bell and Adam Ali) moved into the lead on the opening lap and found itself in the middle of the LMP2 field. The #13 (Miguel Cristóvão, Kai Askey and Wyatt Brichacek) regained the lead for a handful of laps, only to again be overtaken by the #11.
• The #11 Ligier JS P320 fell back two places in hour two. Ahead of it was the #17 from COOL Racing, which took the race lead at the outset of hour three.
• A brief pit stop by the #17 Ligier JS P320 allowed the #35 of Ultimate (Eric Trouillet, Matthieu and Jean-Baptiste Lahaye) to take control of the race in the LMP3 category. But the #17 came back to the front at breakneck speed.
• The #17 COOL Racing Ligier JS P320 won for the second time this season. Marcos Siebert also set the fastest lap of the race in 1:55.233s. Ultimate's #35 made it onto the podium for the first time, crossing the finish line in third place.
• The #17 COOL Racing Ligier JS P320, the 2022 title holder, moves into the championship lead with 66 points. The #31 Racing Spirit of Leman (Jacques Wolff, Jean-Ludovic Foubert and Antoine Doquin), which did not finish the race at Aragon following contact with a rival, is second with 40 points.
Spa-Francorchamps will host the European Le Mans Series next round on 24 September.
For race results, CLICK HERE.
For more information about the Ligier JS P320, CLICK HERE.