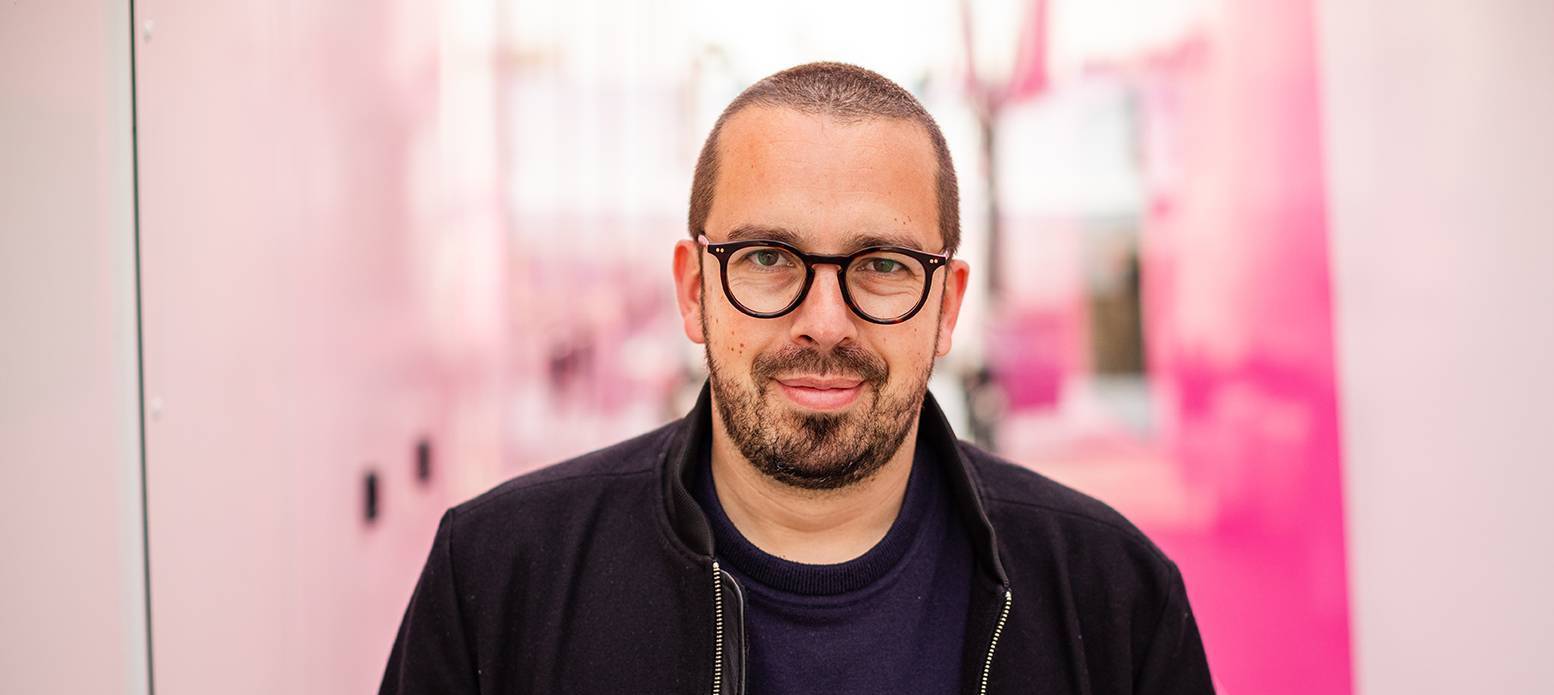 Franck Tiné joins Ligier Automotive as Motorsport Director
Franck Tiné, Sporting Director of Sébastien Loeb Racing for seven seasons, will join Ligier Automotive from December 2021 as Motorsport Director. His principal role will be to support all Ligier teams in their racing programmes and develop the brand's competition products.
Franck Tiné has been a motor racing enthusiast since he was a youngster. He got his start at the Filière Elf before turning to a career in driver and race-team management. In 2005, Frank created a gateway structure between Europe and Asia for talented young European drivers with a lack of budget to pursue their careers in Asian single-seater championships. He then launched LAP Sport Management, where he supervised up-and-coming motorsport hopefuls. Several of his charges have gone on to win titles under his guidance. He then worked as a management consultant for teams, primarily in international GT and touring championships, before joining Sébastien Loeb Racing as Sporting Director for seven seasons.
Today, Franck Tiné begins a new chapter by joining the French constructor Ligier Automotive as Motorsport Director. A first in the career of this experienced manager. It is also a first for the French constructor, which wants to strengthen its teams and offer its customers a contact person devoted to competition.
A Motorsport Director dedicated to the Ligier teams and drivers
"We are delighted to welcome Franck to our team," said Richard Tur, Chief Operational Officer of Ligier Automotive. "He is based at our Magny-Cours facility and will work closely with our various departments (sales, operations, customer support, after-sales service, communication and marketing). With this new position, we want to be as close as possible to our teams and drivers who would like to join the Ligier adventure."
"In recent years, we have set up a proper Ligier network with a wide range of race cars, from single-seaters with F3s and F4s to sports prototypes with a Ligier model at every level of the endurance pyramid. And since 2019, we have reinforced this network with the creation of single-make championships like the Ligier European Series."
"Franck's role is to support our teams in their Ligier experience and to promote the network set up so that teams and drivers can develop and grow alongside us. As a former driver Manager and Sporting Director of racing teams, Franck knows all the ins and outs of motor racing, which is a real asset for Ligier Automotive."
A new adventure for Franck Tiné
"Joining such a prestigious brand as Ligier Automotive is a real honour," says Franck Tiné. "Beyond its glorious history, it has a large presence today in international motorsport. The projects for the future are ambitious and diverse, and the potential is immense."
"On a personal note, I am very grateful for the confidence that Jacques and Pierre Nicolet, as well as Richard Tur, have placed in me by offering me the position of Motorsports Director. All the ingredients for an amazing adventure in this exciting challenge are present, and I look forward to teaming up with all the people who make Ligier such a success."
Franck Tiné began his new role in early December 2021 and will accompany the Ligier teams during the winter break before the resumption of the championships in 2022.
---
For more information on the Ligier cars, CLICK HERE.
For more information on the championships in which the Ligier participate, CLICK HERE.
For more information on the Ligier European Series, CLICK HERE.
---
Photo Credit: Alexis Goure