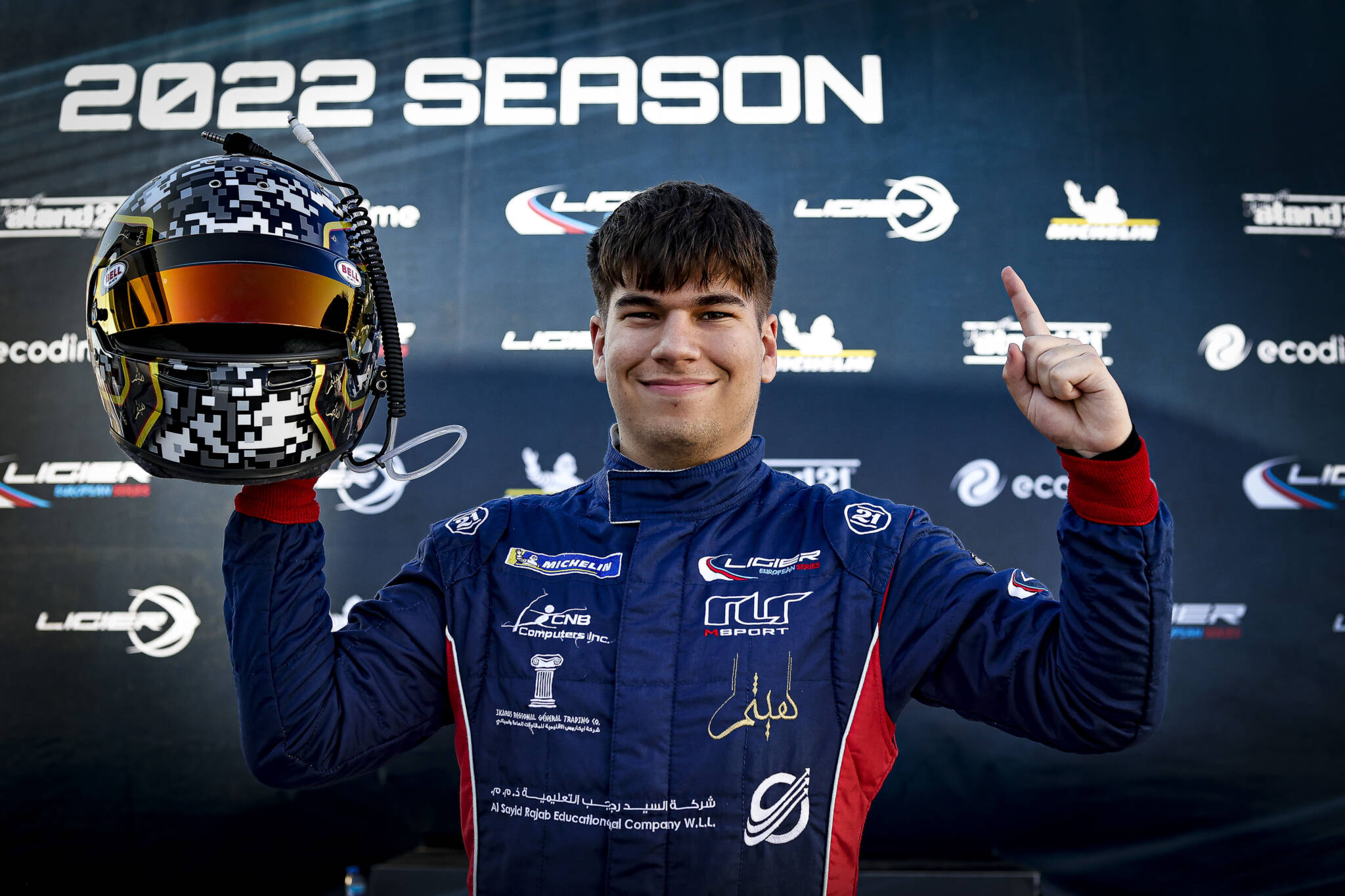 Haytham Qarajouli, 2022 Ligier JS2 R Champion: ''Everything's been new this year!''
He is as rigorous on the track as he is discreet in the paddock. With five wins, two second places and seven pole positions, 18-year-old Haytham Qarajouli won the championship in the Ligier JS2 R category with the #75 RLR MSport. As well as being the first driver to represent Kuwait in the Ligier European Series, the rookie is also the first from his country to win a European motorsport event.
What is the first thing that came to your mind when you found out you were champion?
I found out quite late, but I was quite excited. It was quite unexpected as well.
What are the highlights of your season?
Firstly winning the championship. And then, I would say Race 2 at Spa. That was probably the most enjoyable race I've had this year. It was close. It was the closest race I've had all year, so that was a lot of fun, just, fighting.
What was your favourite race of the season?
Probably the first round at Le Castellet, in April. Both of those races were great because it was my first podium of the season. And also I got my first win.
What was the biggest challenge of the season?
Learning the car, learning the tracks. Everything's been new this year, so it was just learning everything.
And how did you do that?
Sim work, track walks and just help from people in the team.
What surprised you this season?
Winning my first race. That was unexpected.
You will be back in the 2023 Ligier European Series, but at the wheel of a Ligier JS P4. How do you feel?
I haven't tried the Ligier JS P4 yet, but it should be quite nice.
Do you have any expectations?
The car being quicker? (laughs)
For more information on the Ligier European Series, CLICK HERE.
For more information on the Ligier JS2 R, CLICK HERE.