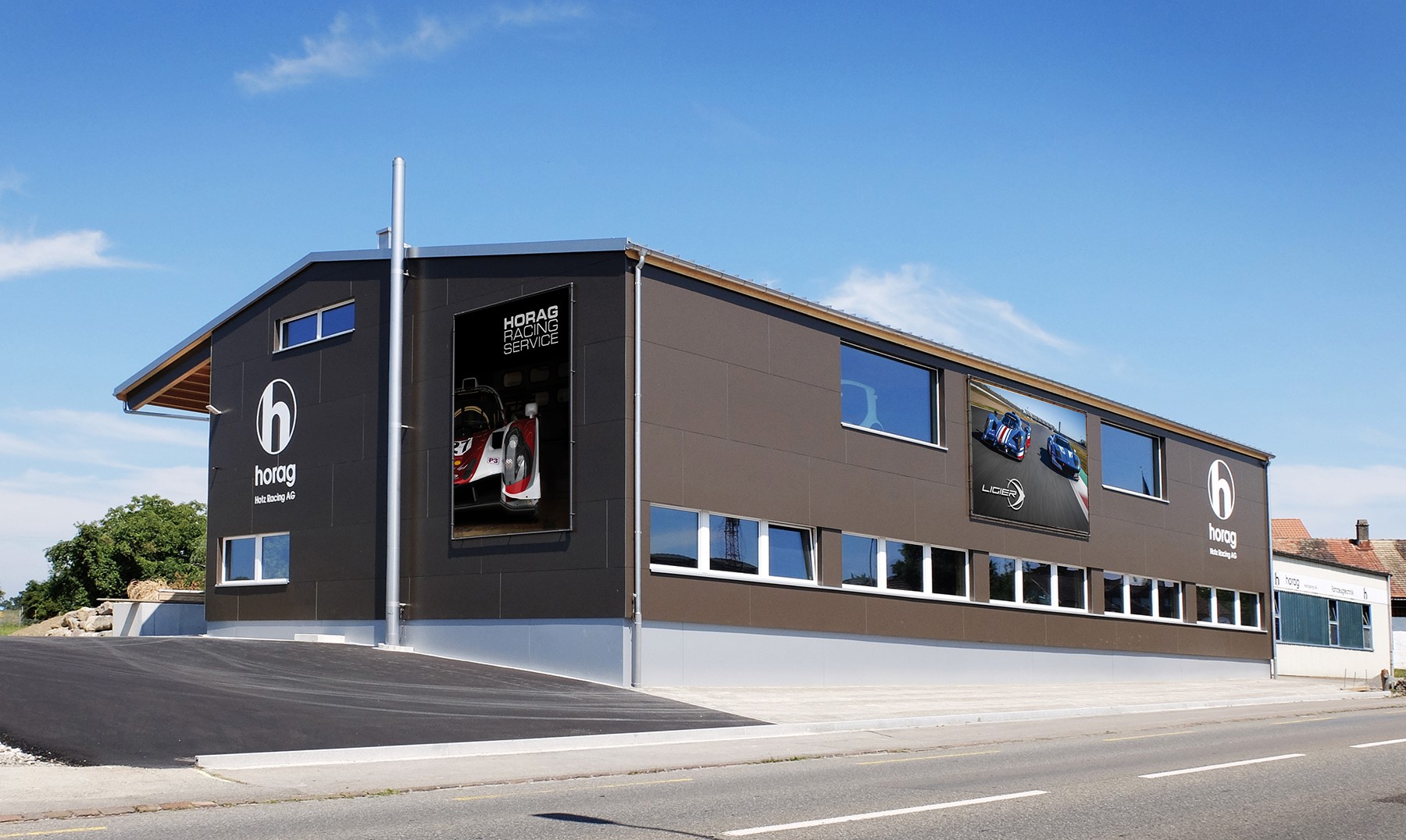 Ligier Automotive names Horag as an Official Ligier Partner
After the launch of several single-make series in Europe, Ligier Automotive continues its development in teaming up with Horag Hotz Racing AG to promote and represent the brand, particularly in Switzerland. A Ligier team for the past several years, Horag will oversee the marketing of the brand's racing cars as well as provide technical assistance and a spare parts service in its territory.
In 2019, Ligier Automotive introduced the Ligier JS2 R, a small but powerful and easy to drive GT race car that is the counterpart of the Ligier JS P4 sports prototype introduced in 2018. With these new models, the French constructor's desire was to allow both young up and coming and gentlemen drivers for a reasonable budget to discover motor sport and have fun on the track. Whether for track days or in competition.
However, Ligier Automotive didn't stop there and created its own championships. In 2019, along with Max Mamers Management Ligier launched its first single-make series, the Ligier JS Cup France reserved for the Ligier JS2 R. In 2020, Ligier Automotive took another step forward with the Ligier European Series, a series organised by the teams of the European Le Mans Series that races at the same meetings, combining the Ligier JS2 R and Ligier JS P4. In 2021, the Ligier JS2 R will also race in Italy under the direction of Gruppo Peroni. The constructor's objective for the next few years is clear: to develop new venues in Europe and around the world for its racing cars.
Ligier Automotive will be able to rely on Horag to make it happen. Created by Markus Hotz in January 1971, Horag started building Formula V and then Super V single-seaters. In all, the Swiss firm built 33 Super V cars. Horag went on to become March's official representative and at the beginning of the 80s ran in Formula 2 as a factory team. A distributor for Dunlop, Avon and Michelin, Horag has been the official partner of Michelin for tyres for the Swiss Porsche Sports Cup since 2007.
Even though Markus Hotz is still very-much involved, his son Benjamin, with the help of his brother David, has been running the business for the past several years. This is a family story that continues as Horag celebrates its 50th anniversary in 2021 and what better moment to enhance its relationship with the Ligier brand. Horag has already campaigned some of the French constructor's finest machines for over a decade. It all started in 2009 with the purchase of a Honda-powered Ligier JS51. Today Horag manages ten or so Ligier race cars ranging from the JS51, to the JS53 and JS P3. The team has claimed numerous victories with its cars, notably in the Sports Car Challenge and P9 Challenge.
In 2021, Ligier Automotive and Horag strengthen their ties with Horag becoming an Official Ligier Partner. Its mission is to promote Ligier racing cars and in particular the Ligier JS2 R and JS P4 in and around Switzerland, provide technical assistance to Ligier customers and a spare parts service in this territory.
"I am delighted to extend and intensify our relationship with Horag," says Jacques Nicolet, President of Ligier Automotive. "Horag has been associated with the Ligier brand for many years. It is a major player in motor sport with a great pedigree, dating back over 50 years. It is an ideal partner to develop our business in and around Switzerland. It is important to surround ourselves with trusted professionals to accompany us in the marketing of our cars and guarantee the same quality of service to all our customers. We want to offer our customers an even more personalised service and experience and for this reason we need actors on the ground who have forged links with teams, drivers, circuits and motor sport partners over the years and who can represent the Ligier brand."
"Ligier and Horag have enjoyed a successful collaboration for many years," explains Benjamin Hotz. "We have been able to develop a great relationship based on trust and we are very happy to represent Ligier as an official partner. We are sure that the new Ligier championships in France, Italy and Europe will attract teams and drivers from our region. Our objective is to guide them towards these new championships and to provide them with quality customer service. The new models launched by Ligier over the last few years have been designed exclusively for racing and offer very good value for money for both test days and competition. And this is what today's enthusiasts are looking for."
Horag is ready to embark on this new adventure and has planned several test days to present the Ligier models. One such event has already been confirmed for November 3rd and 4th at the Grobnik circuit in Croatia, but other dates are expected to be announced in the interim. The team is also expected to participate in the 100% Ligier series this season.
For more information on HORAG, CLICK HERE
---
The Ligier European Series 
Launched in 2020, the Ligier European Series is a series reserved for Ligier JS2 R (GT) and Ligier JS P4 (sports prototypes) and organised by the European Le Mans Series during the same meetings. Intended for gentlemen drivers who would like to enjoy themselves on Europe's greatest circuits as well as for young talents who want to hone their skills and climb the next layer of the Endurance pyramid, the series attracted in 2020 a substantial line-up of on average 15 Ligier JS2 R and Ligier JS P4s. In 2021, around 20 cars are expected with six meetings taking place at the finest European tracks (Barcelona, Red Bull Ring, Monza, Circuit Paul Ricard, Spa-Francorchamps and Portimão) with four hours of driving (90 minutes of free practice, two 15-minute qualifying sessions and two one-hour races) for one or two Bronze or Silver drivers.
For more information, CLICK HERE
---
The Ligier JS Cup France
Created in 2019 with Max Mamers Management, the Ligier JS Cup France is a 100% Ligier JS2 R series organised during the same weekends as the Fun Cup. 27 Ligier JS2 Rs on average competed in 2019. For its third season in 2021, the series will make its way to seven circuits, in France (Le Mans, Dijon, Many-Cours, Le Castellet, Nogaro), at the iconic Spa-Francorchamps track, in Belgium and at Portimão, in Portugal with 4 to 6-hour races.
For more information, CLICK HERE
---
The Ligier JS Cup Italia
Organised by Gruppo Peroni, the Ligier JS Cup Italia starts in 2021 at the heart of the Coppa Italia GT Club with a standing dedicated to the Ligier JS2 R. The series includes six meetings with twelve sprint races on the most beautiful Italian tracks (Imola, Monza, Vallelunga, Adria).
For more information, CLICK HERE