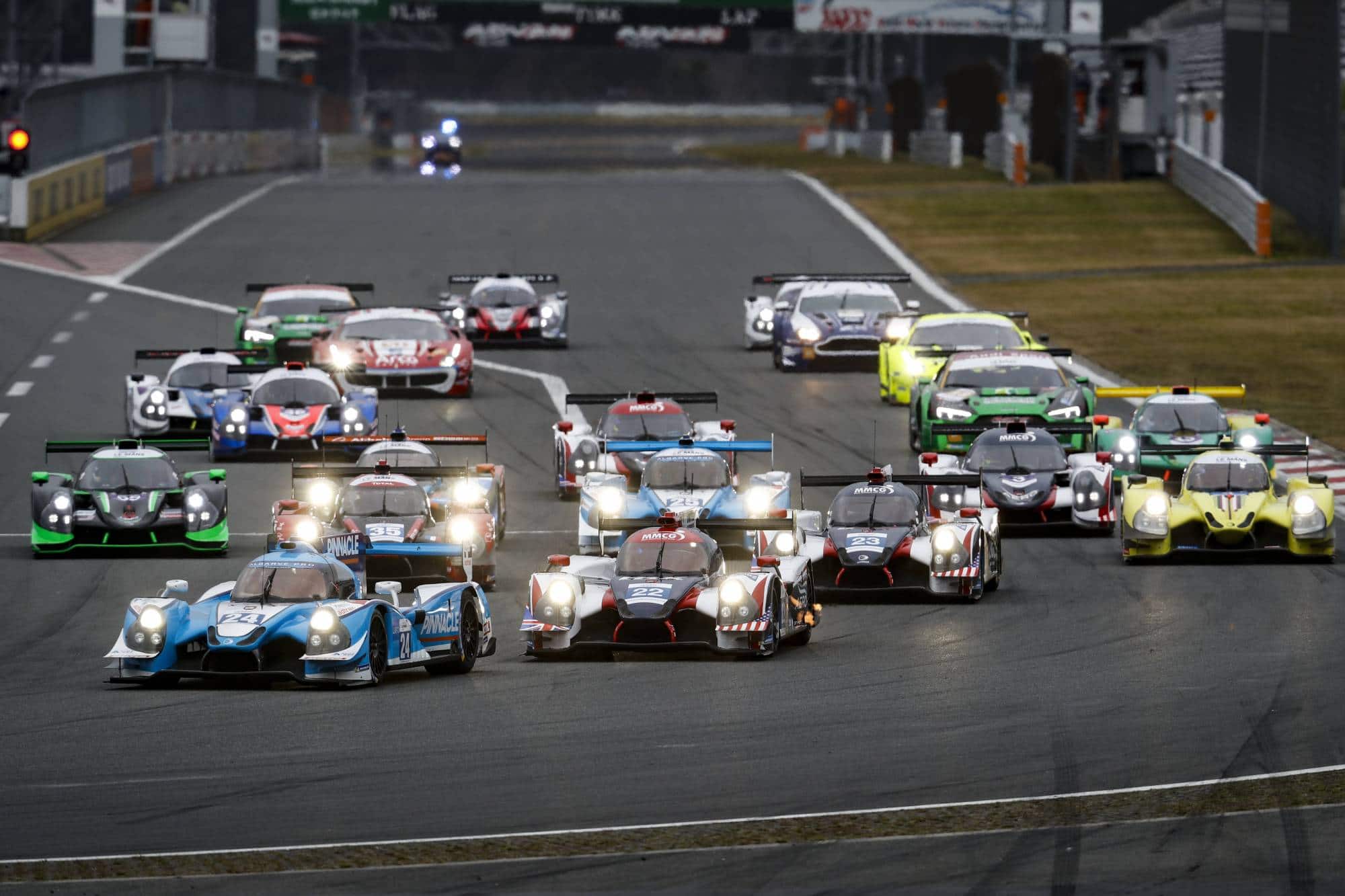 Ligier Automotive returns to Asian Le Mans Series with a fleet of 10 sports prototypes
Outright winner of the LMP2, LMP2 Am Trophy and LMP3 categories last season, Ligier Automotive is back in Asian Le Mans Series with its Ligier JS P2s, Ligier JS P3s and for the very first time with its latest generation LMP2s, the Ligier JS P217s. Ten Ligier cars entered by six different teams are ready to battle for victory and claim the three coveted invitations to the 2020 24 Hours of Le Mans!
The European season has only just finished and six Ligier teams have set foot in Shanghai for the first race of the 2019-2020 Asian Le Mans Series which will get underway on Sunday 24 November at 9:45 am local time. Ten Ligier are expected on the track: four Ligier JS P217s, three Ligier JS P2s and three Ligier JS P3s. This is the first time that the latest generation LMP2 cars are participating to this series.
In 2018-2019, Ligier took home the three sports prototype titles at stake: the LMP2 title with the #22 United Autosports Ligier JS P2, the LMP2 Am Trophy title with the #4 ARC Bratislava Ligier JS P2 and the LMP3 title with the #13 Inter Europol Competition Ligier JS P3.
In 2019-2020, the Polish team Inter Europol Competition is back. It will field a three-car assault with two Ligier JS P217s - #33 of John Corbett/Nathan Kumar and #34 of Jakub Smiechowski/James Winslow/Mathias Beche, and one Ligier JS P3, #13 of Nigel Moore/Martin Hippe.
The Philippine team Eurasia Motorsport that was competing in LMP3 last season will run this year a two-car effort in the LMP2 category with two Ligier JS P217s, #1 of Nobuya Yamanaka/Daniel Gaunt/Masataka Yanagida and #36 of Aidan Read/Nick Foster and former Formula 1 driver Roberto Merhi.
The Slovakian team ARC Bratislava will defend its title with its #4 Ligier JS P2 and Miro Konopka/Andreas Laskaratos/Kang Ling. It will notably fight against the newcomer American team Rick Ware Racing. Familiar with Nascar, Rick Ware Racing is fielding two Ligier JS P2s for its debuts in endurance, #25 of Michael Zimicki and #52 of Cody Ware/Mark Kvamme.
In LMP3, in addition to the Ligier JS P3 entered by Inter Europol Competition to defend its title, two other Ligier teams will compete : the Italian team ACE1 Villorba Corse which is starting with its Ligier JS P3 #12 driven by Yuki Harata/Allessandro Bressan/Grabiele Lancieri and the Malaysian team Viper Niza Racing, which is back with its #65 Ligier JS P3 handed to Douglas Khoo/Dominic Ang.
Since the launch of the Asian Le Mans Series in 2013, Ligier Automotive has scored five LMP2 titles and all the LMP3 titles, four so far:
In 2013-2014 and 2014-2015 with the Morgan LMP2s entered by OAK Racing;
In 2015-2016 with DC Racing Ligier JS P2;
In 2016-2017 with Algarve Pro Racing Ligier JS P2 and Tockwith Motorsports Ligier JS P3;
In 2017-2018 with Jackie Chan DC Racing Ligier JS P3;
In 2018-2019 with United Autosports Ligier JS P2, ARC Bratislava Ligier JS P2 and Inter Europol Competition Ligier JS P3.
To follow the 4H of Shanghai, check out the live on www.asianlemansseries.com
Free practice 1: Friday 22 November 2019 – 1:50 -3:20 pm
Free practice 2: Saturday 23 November 2019 - 11:30 am – 1 pm
Qualifying: Saturday 23 November 2019 – 4:25-4:40 pm
Race: Sunday 24 November 2019 – 09:45 am -1:45 pm
_
Ligier sports prototypes
For more information on the Ligier JS P217: https://ligierautomotive.com/en/vehicles/sports-prototypes/ligier-js-p217/
For more information on the Ligier JS P2: https://ligierautomotive.com/en/vehicles/sports-prototypes/ligier-js-p2/
For more information on the Ligier JS P3: https://ligierautomotive.com/en/vehicles/sports-prototypes/ligier-js-p3/
Or contact sales@ligierautomotive.com