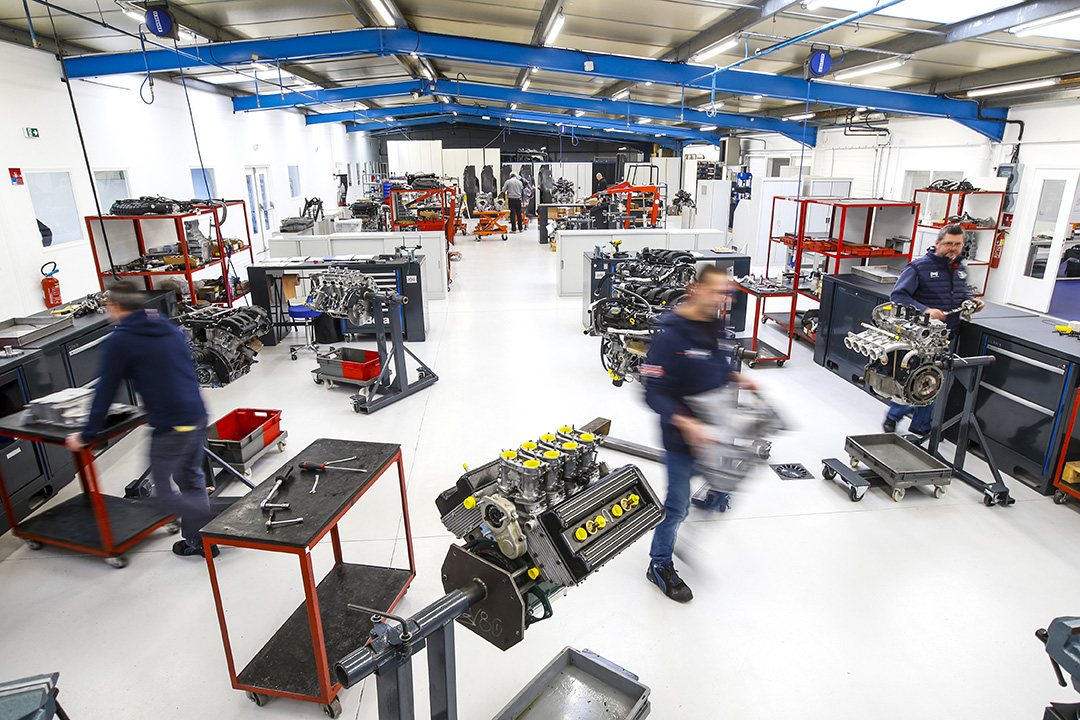 Nicolas Monteil joins the ranks of Ligier Automotive
9th July 2020 – Nicolas Monteil, former Porsche and Peugeot Sport, joined the Ligier Automotive teams on 6th July 2020 as Technical Director. For Nicolas it is a return to his roots as he worked with Guy Ligier and Tico Martini for six years.
Nicolas Monteil began his career as an engineer and design office manager in 2004 at Ligier Martini at Magny-Cours. He spent six years with Guy Ligier and Tico Martini, two emblematic figures of French motor sport, before leaving in search of new challenges. His first stop was Peugeot Sport as composites engineer in charge of the design of structural composites parts and bodywork for the Peugeot 908 LMP1. In 2012, he went to Porsche where he spent eight years as Director of composites structural parts on the 919 LMP1 Hybrid project followed by a stint as Director of the Rolling Chassis Group for the Formula E 99X and FIA Homologation Manager in charge of safety structures.
This solid career makes him a major asset for Ligier Automotive.
"We're delighted to welcome Nicolas Monteil to the Ligier Automotive teams," says Richard Tur, the Ligier Automotive Chief Operational Officer. "Based in our workshops at Magny-Cours he will be in charge of running the technical teams and overseeing the development of engineering projects to which he brings his vast experience in the field of composites. It's also the restart of a great story for Nicolas and the Ligier brand. We're lucky enough to number among us several people who began their careers with Guy Ligier and who, today, continue to develop this historic French make alongside us. We're very happy to have Nicolas back with us again as a member of our team."
"For me it's a great honour to join the Ligier Automotive teams after spending ten years with two major manufacturers linked by the same burning passion for endurance," says Nicolas. "Nonetheless, I'm tackling my new job with great humility. I'm fully aware of the ground that Ligier has covered in the last few years as well as the heritage and history associated with the brand. Respecting these elements while fostering innovation will be for me a common thread in future projects."
Monteil got off to a flying start on 6th July 2020. He will attend the racing launch of the Ligier JS P320, the brand's new LMP3 contender, at Paul Ricard for the first round of the European Le Mans Series and the Michelin Le Mans Cup in the week of 13th July. He will also be present at the kick-off of the Ligier European Series on 17-18 July, the single-make formula organised by the European Le Mans Series, which combines Ligier JS2 Rs and Ligier JS P4s, GTs and sports prototypes respectively.
Photo Credit: DPPI Images