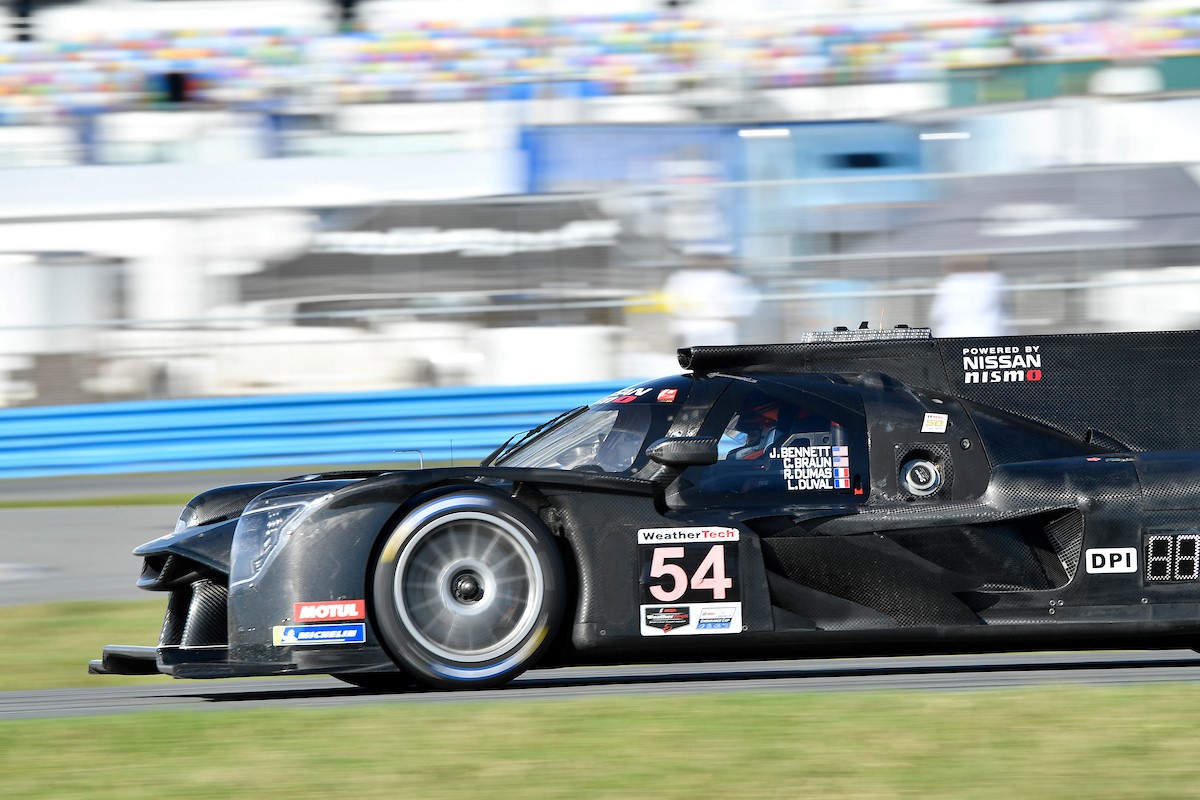 Promising tests for the Core Autosport Ligier Nissan DPi at Daytona
4-6 January 2019, start of the IMSA WeatherTech SportsCars Championship season with the ROAR Before the Rolex. Seven test sessions and almost 8 hours of track time. Core Autosport discovered its new machine, the #54 Ligier Nissan DPi and worked its way up the timing sheets. For the last session, she finished first. Promising debuts for the American squad.
Core Autosport prepared itself in record time. On 3 December, it received the Ligier Nissan DPi, less than a month before the start of the ROAR Before the Rolex, the test sessions on the fringes of the mythical 24 Hours of Daytona.
On the programm for this dress rehearsal, seven test sessions spread over three days with diverse track conditions: rain, dry, night, day.
The Ligier Nissan DPi with its carbon look has the number 54. At the wheel: Jon Bennett, Colin Braun, Romain Dumas and Loïc Duval.
First test session, the team was finishing some set ups. Second test session, the #54 Ligier Nissan DPi was eighth on the timing sheets. Fourth session, she was in second position. Fifth session, she was fifth. Seventh test session, the #54 Ligier Nissan DPi set the quickest time ahead of the two Mazda DPi and the three Cadillac DPi participating to this last session.
"I am proud of everyone on the team for how they performed as a unit in the condensed prep time we had for the Roar test", explains Brian Colangelo, Core Autosport team manager.
"We've added many new faces in the last month following the decision to purchase the Ligiers. We received the cars on December 3rd as they finished at Petit Le Mans and had a fair amount of work to do just to get to the Roar. Everyone immediately pulled together and got it done.
"The Roar was our first time running the car. We quickly sorted through some teething issues and once we were on track the crew, car and drivers performed flawlessly.
"I want to thank everyone at Nismo, Ligier Automotive, Motec, and PDS for their support and help to make this happen. Everyone at CORE is looking forward to a competitive and successful 2019."
Rendezvous on 24-27 January for the 24 Hours of Daytona with a special livery.
Photo credit: Richard Dole Photography