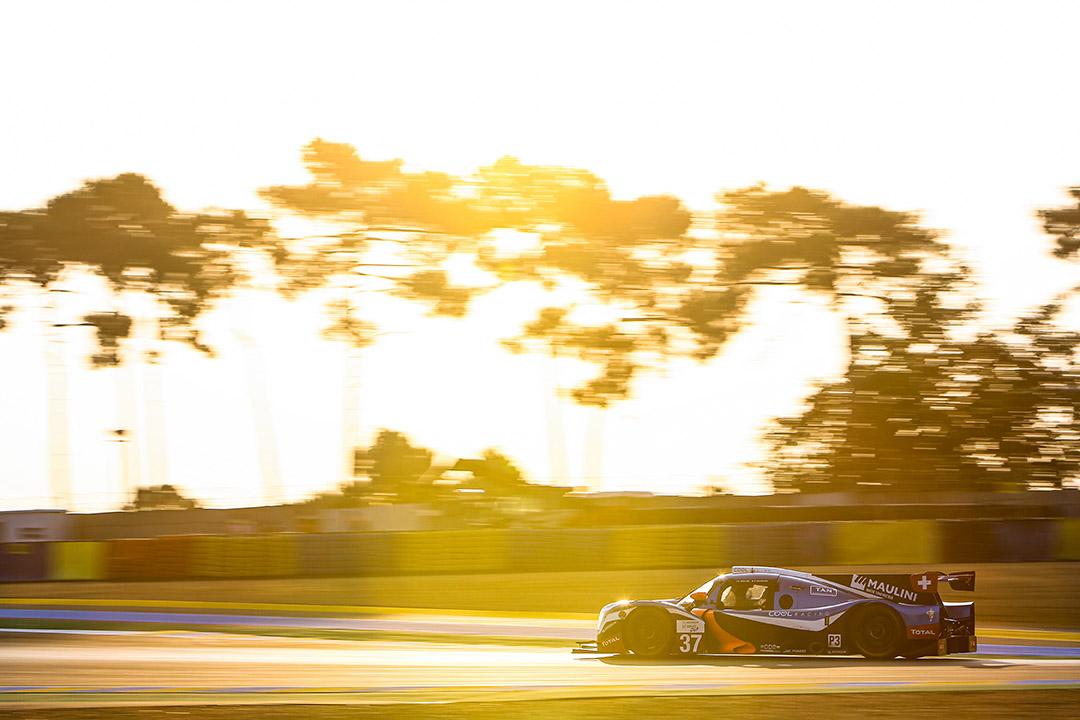 Road to Le Mans Qualifying: Double pole position for the Ligier JS P320!
The United Autosports #23 and Eurointernational #14 Ligier JS P320s share the front row for race 1, while the Cool Racing #37 will start race 2 from pole. In total, the Ligier JS P320 claims its fourth pole positions in the five races of the Michelin Le Mans Cup.
15 Ligier JS P320s in action from 23 LM P3s, on the 13.626km Sarthe circuit for the Road to Le Mans, which will be two one-hour races prior to the 24 Hours of Le Mans. The majority of the teams entered in this prestigious race also compete in the Michelin Le Mans Cup.
The Ligier JS P320s posted the best lap time in Thursday free-practice. In the morning, like the evening, it was the #14 Eurointernational entry driven by Finn Niko Kari that was systematically the quickest. He was therefore expected to be the man to beat in qualifying for race 1. The session was interrupted in the opening minutes by a red flag after a crash of a GT car. The drivers had just five or six laps to put a time on the board. Wayne Boyd in the United Autosports #23 stopped the clock in 3:47.025s to win the pole ahead of Niko Kari to make it a 100% Ligier front row.
After a short pause, the LM P3s were back on track for the second qualifying session. This session, which was interrupted before the end of time, saw Nicolas Maulini in the Cool Racing #37 Ligier JS P320 put in a time nearly three seconds clear of the competition. The Swiss team takes its second pole position in the 2020 Michelin Le Mans Cup. The Graff #26 and IDEC Sport #75 share row two.
A good omen for two races that promise to be very competitive. They will take place this afternoon from 2:15 to 3:10 pm and tomorrow Saturday, shortly before the start of the 24 Hours, from 11:15 to 12:10 am.
---
For more information on the Ligier JS P320 consult https://ligierautomotive.com/en/vehicles/sports-prototypes/ligier-js-p320/