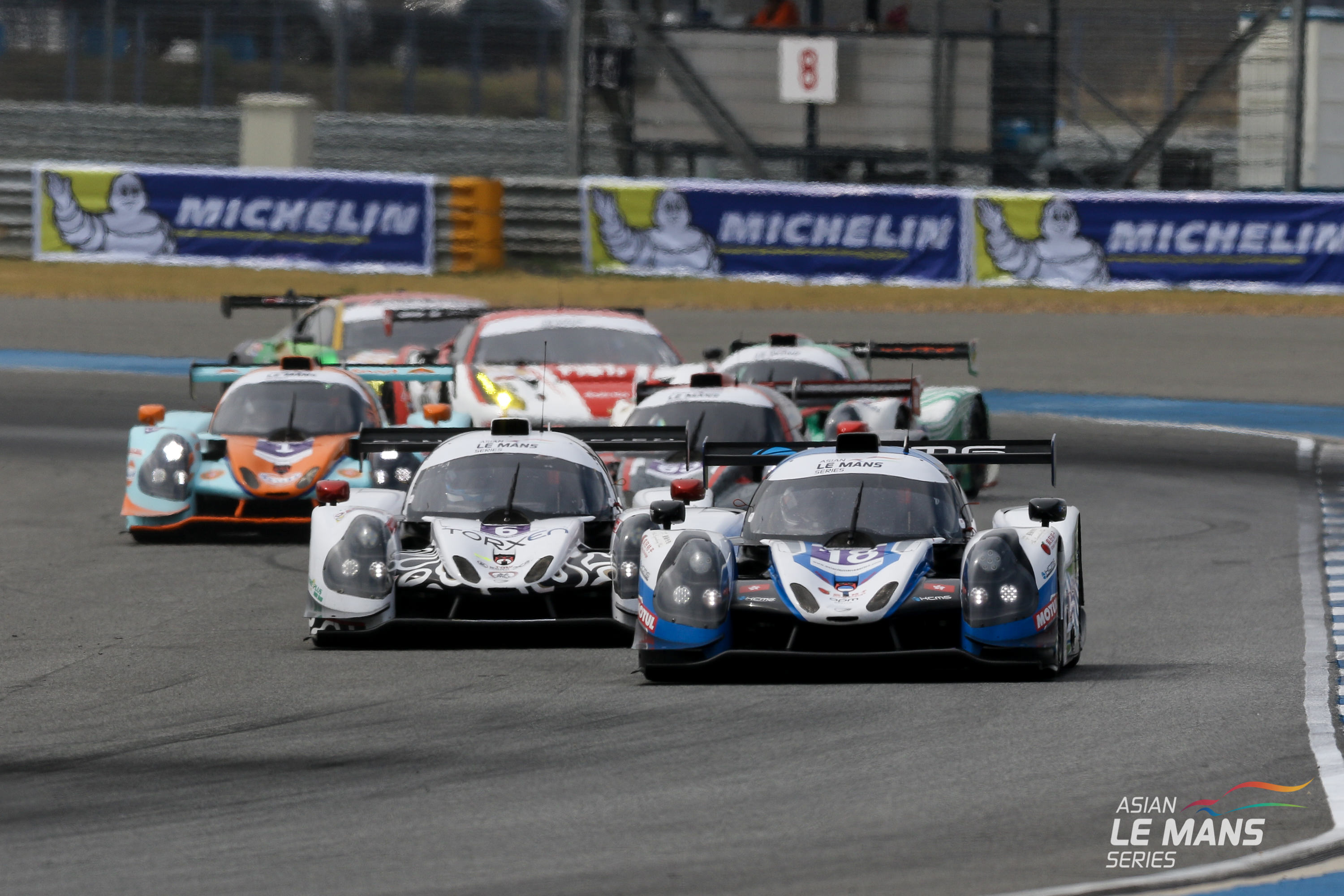 The KCMG Ligier JS P3 scores its second victory
This weekend, the third of the four rounds in the 2017-2018 Asian Le Mans Series took place in Thailand. The drivers competed in a six-hour race unlike those on the Zhuhai and Fuji circuits, which lasted four hours.
After starting on the front row the #37 Ligier JS P2 run by Chinese team, BBT, and driven by Anthony Xu Liu, Davide Rizzo and Pipo Derani took the chequered flag in third place behind the two Jackie Chan DC Racing x Jota cars.
ARC Bratislava clinched fourth place in their #4 Ligier JS P2, while Algarve Pro Racing was forced to retire their Ligier JS P2 after an off-course excursion.
The KCMG team scored a clean sweep in the LM P3 category with pole position, fastest lap in the race and victory. Josh Burdon, Louis Prette and Neric Wei in the #18 Ligier JS P3 crossed the finishing line in first place in the LM P3 category after fighting their way up into fifth place in the overall classification! Taiwan Beer GH Motorsport and WIN Motorsport joined them on the LM P3 podium with the #11 and #1 Ligier JS P3s.
KCMG's win puts it in first place in the LM P3 overall classification one point ahead of Jackie Chan DC Racing x Jota, and 13 in front of the #6 Ligier JS P3 entered by the Viper Niza Racing team.
The final of the 2017-2018 championship will be held on the Sepang circuit in Malaysia on 2-4 February. A great deal is at stake in the final overall classification as an invitation to the Le Mans 24 Hours will be awarded to the victorious teams in LM P2 and LM P3.
Photo: Asian Le Mans Series