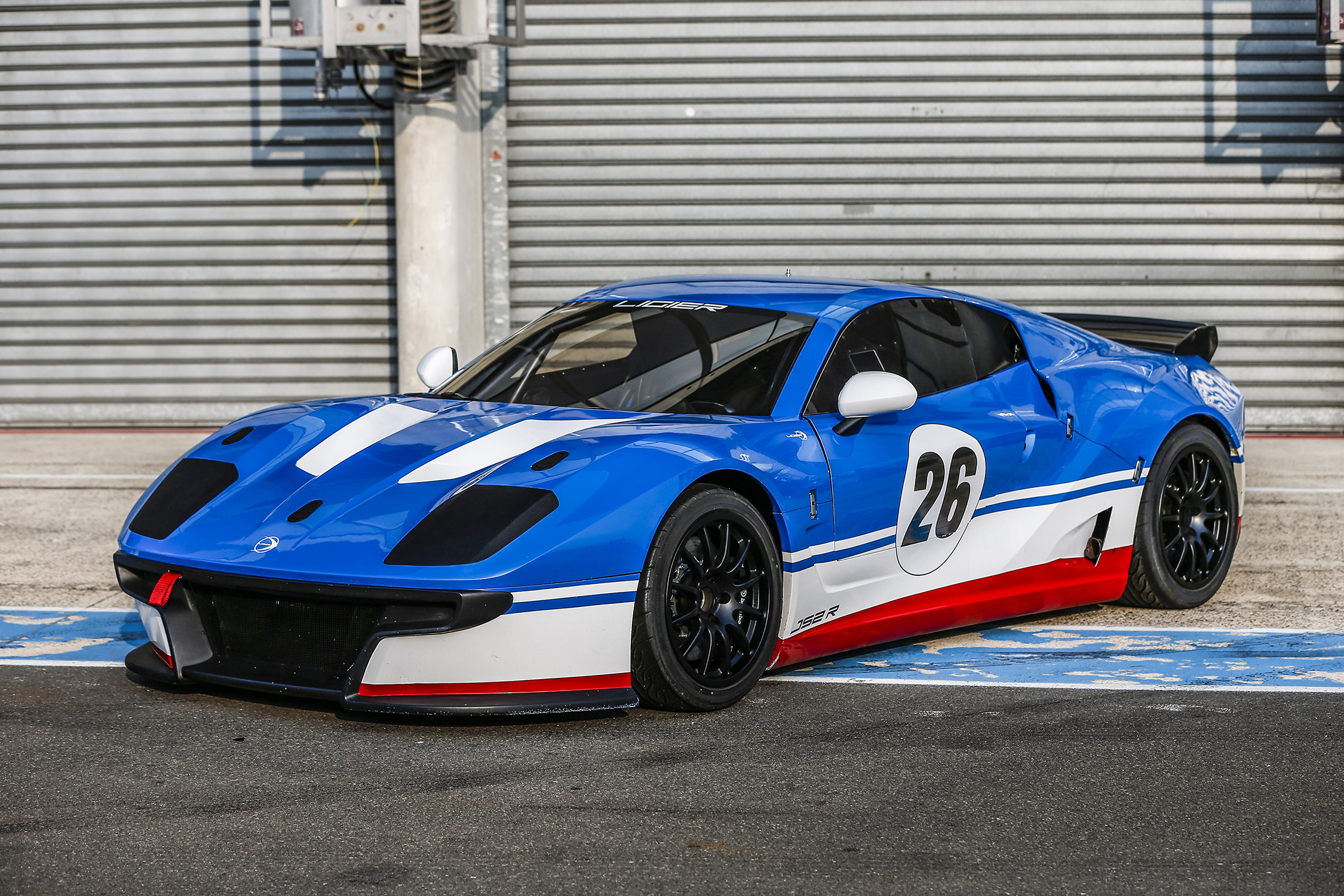 The Ligier JS2 R will battle on American soil in the Trans Am Series in 2020
December 12, 2019, PRI Show, Indianapolis. After its success in France and Europe, the Ligier JS2 R has now hit the American market. Unveiled at the SCCA Runoffs last October, the Ligier latest GT has already found its first playground there within Club Racing. It will now be featured in 2020 in the Trans Am Series, America's Road Racing Series, next to the other impressive racing brands like Lamborghini, Porsche, Chevrolet and Ford. A promising start!
A new series for the Ligier JS2 R
The Ligier JS2 R has only just been unveiled at the Runoffs two months ago and it has already been accepted in the Pro Racing segment for Trans Am Series, an iconic series in North Americas that dates back to 1966. This in fact will be Ligier's maiden launch into Trans Am.
The Ligier JS2 R will run in the expanding SGT class along with Lamborghini, Porsche, Ford, Chevrolet and other strong racing brands.
"Since Trans Am first launched the initiative to grow the category to include production-based race cars, we've seen fantastic growth in our SGT Class and anticipate that to continue," said Trans Am Company President John Clagett. "SGT seems to have struck a positive chord with a lot of racers, as there is a wide range of eligible cars that can race with Trans Am now. Having Ligier join that group is yet another great option for our drivers and teams to consider, and we are thrilled/excited to continue to grow this part of the Trans Am paddock".
"We are excited to bring this latest Ligier GT car to North America and the Trans-Am series", said Max Crawford, President of Ligier Automotive North America. We are confident the Ligier JS2 R will be a strong performer in the SGT class. If you want to showcase your brand, you race in Trans Am. We can't wait to see our Ligier JS2 R in action in 2020."
The Ligier JS2 R's success story in Europe
Unveiled on 11 October 2018 at the Paris Motor Show, the Ligier JS2 R has immediately seduced the motorsport world. Only four months later, 25 Ligier JS2 Rs were participating to the first race of the Ligier JS Cup France, the French single-make series dedicated to this race car. In 2019, 27 Ligier JS2 Rs on average battled throughout the seven rounds of this series and at least 30 cars are expected for the second season in 2020.
Since then, the Ligier JS2 R has conquered other fields such as the Ultimate Cup Series and the Trophée Tourisme Endurance. It also tackled its first 24-hour race on the famous Catalan circuit during the 24H BARCELONA in August 2019. Equipped with its endurance kit and shod with slick tyres, the car showed off its overall performance by fighting in the top 20 and its robustness by crossing the finishing line. A very promising debut in view of the 2020 24H SERIES!
The Ligier JS2 R didn't stop there. In 2020, it will run alongside the Ligier JS P4, Ligier's futuristic-looking sports prototype, in the brand-new Ligier European Series – a single-make series organised by the European Le Mans Series during its meetings. The series has been designed as the first step of the European endurance pyramid for gentlemen drivers and young drivers coming from karting and/or single-seaters to discover endurance racing and work their way up to LMP3, LMP2 and the 24 Hours of Le Mans.
To know more about the Ligier European Series, click on the link below:
http://ligiereuropeanseries.com/
Almost 50 Ligier JS2 Rs produced in less than a year
The Ligier JS2 R's success has been immediate. Why? Because it lived up to its promises to offer motorsport enthusiasts an easy, fun-to-drive, competitive car designed exclusively for racing without counting time or money.
Almost 50 Ligier JS2 Rs have been produced in less than a year in Europe and Ligier Automotive North America has just started to produce some in its workshops in Denver, North Carolina.
To know more about the Ligier JS2 R, go to our website and download our brochure by clicking on the link below:
https://ligierautomotive.com/en/vehicles/silhouette/js2r/
_
Photo Credit
DPPI Images