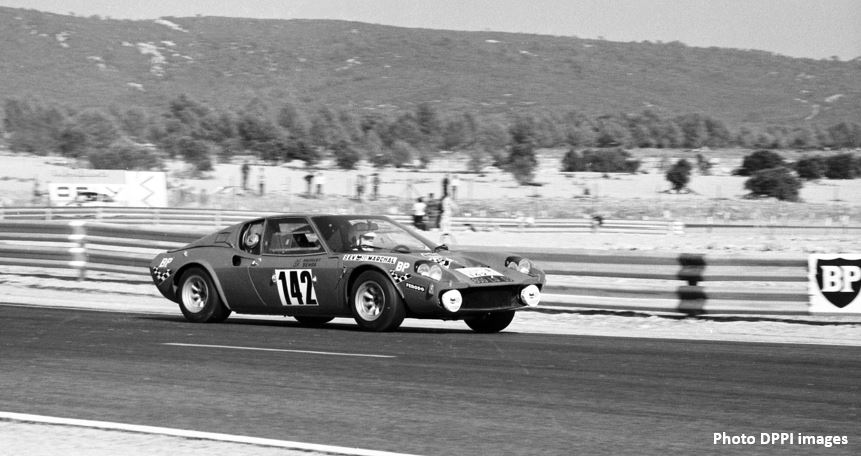 The Saga Ligier at Charade on 22-23 September 2018
On 22-23 September, the iconic circuit in the Puy de Dôme will celebrate its 60th anniversary with the Charade Heroes event. On this occasion Onroak Automotive, owner of the French make Ligier, will team up with Michel Beaujon, Ligier engineer from 1972 to 1992 and President of the Ligier JS2 Club, as well as other fans of the make to pay homage to Guy Ligier.
Some 12 historic and current models from the make's range will be on display to retrace the Saga Ligier. First track drives in the Ligier JS P3 will be organised over the two days to give people a taste of the thrills generated by this sports prototype, which has already scored more than 70 victories in the main endurance series in Europe, Asia and the United States.  Ligier will also be honoured in the village with a boutique selling Ligier articles as well as the range of Ligier x Hungaria clothes created in 2018.
While awaiting the Charade Heroes event, a Ligier JS P2 and a Ligier JS P4 will be on show in the Maison des Sports in Clermont Ferrand from Saturday 15th September onwards.
Jacques Nicolet, president of Onroak Automotive
"When Guy Ligier and I decided to join forces and unite our common passion at the end of 2013, I promised myself to always do my best to continue to make this iconic make shine. Unfortunately, Guy died three years ago and I would like to pay homage to him by celebrating the 50th anniversary of the make in 2019. With the Saga Ligier we're getting a head's start to honour this important commemoration with all the fans of the make!"
Michel Beaujon, Ligier engineer from 1972 to 1992 and president of the Ligier J2 Club
"Charade Heroes, professionally organised by Claude Michy, will take place on 22-23 September on this absolutely iconic circuit. What a pleasure it is for me to have made my contribution to this great company by paying homage to Guy Ligier. He was an exceptional man who, by his passion and talent, proudly flew the colours of French motorsport. My thanks to him and also to Jacques Nicolet who continues to keep the name Ligier and the memory of its achievements alive on circuits all over the world."
Claude Michy, promoter of Charade Heroes
"The organisation of Charade Heroes, the 60 years of the Charade circuit, is proud to pay homage to Guy Ligier and his rich career as driver, constructor and entrepreneur. We're delighted to welcome the Saga Ligier on 22-23 September with the presence of numerous vehicles retracing the history of the famous Ligier JSs. The story is still being written thanks to Jacques Nicolet who has pursued this marvellous adventure since 2013. The Charade circuit hosted the world's major races for cars and bikes between 1958 and 1974, and it was always considered as a great circuit by racers like Stirling Moss who said: 'It's the most beautiful circuit in the world.' The legendary drivers and vehicles that have written the history of Charade will be back on the iconic Circuit de Montagne d'Auvergne with, in particular, motorbike riders like Giacomo Agostini and Phil Read and racing drivers such as Jackie Stewart, Henri Pescarolo, David Piper and Jacques Laffite. The latter will be behind the wheel of a Ligier when it roars into life on the Charade circuit to the delight of all those present!"
For more information on Charade Heroes: http://www.charade-heroes.com/fr/accueil/
Photo DPPI images