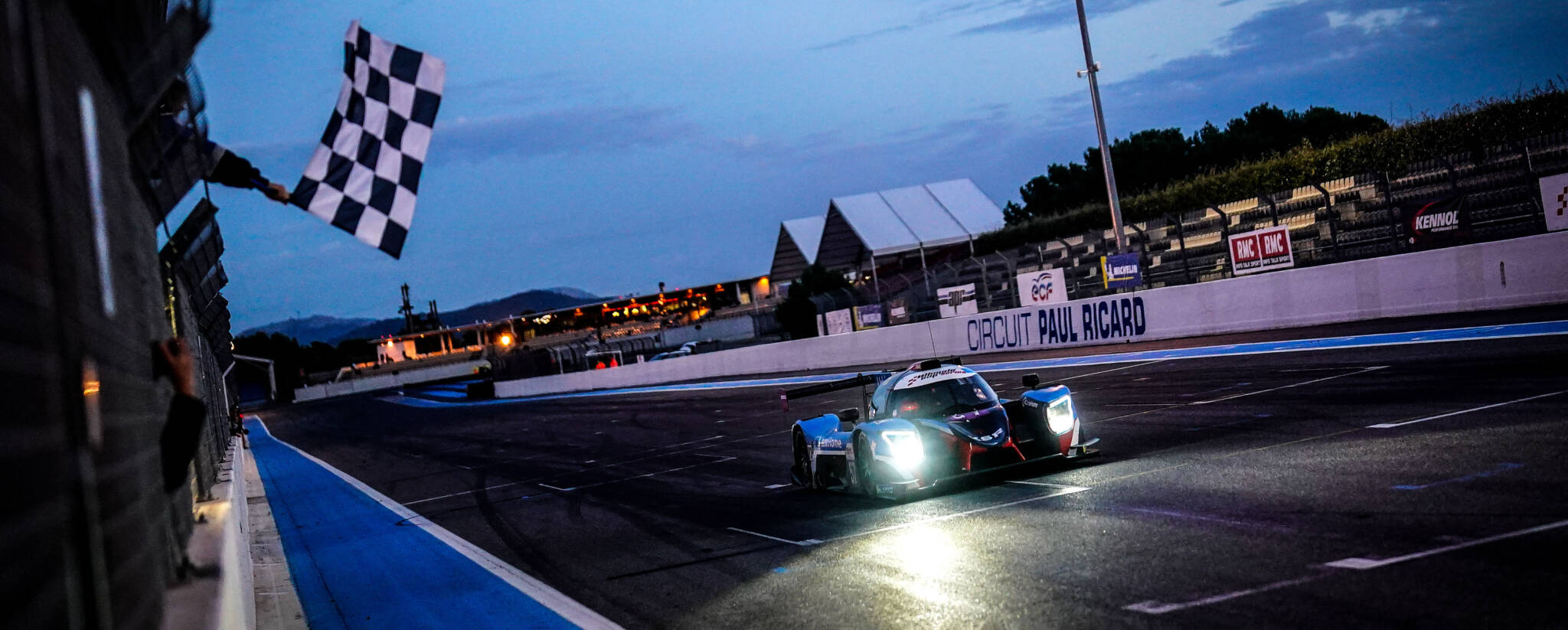 Ultimate Cup Series: Graff Racing seals the 2022 Championship title with the #16 Ligier JS P320!
11 - 13 November 2022 – The French constructor finished the 2022 sporting season on a high note with its seventh title in the Ultimate Cup Series thanks to the Graff Racing team. The final event of the European Championship took place on the Paul Ricard circuit this weekend and ended with the victory of the #57 Ligier JS P320 run by the Graff Racing team. The French outfit, which entered two cars for the final round, largely dominated the season and won the title in the LMP3 category with the #16 Ligier JS P320.
The Paul Ricard circuit that had hosted the opening round of the Ultimate Cup Series in April was chosen to wrap up the 2022 season. The weekend got off to a great start for Graff Racing which clinched pole position for the race with the #16 Ligier JS P320 driven by Lucca Allen, Jacopo D'Amato and Louis Rossi on Saturday 12th November. #16, also the provisional championship leader, set the best average of the three qualifying sessions with a time of 1:57.967s.
The four-hour race got under way the next day, Sunday, in daylight and ended as night closed in. On lap 12, the #16 Ligier JS P320 was caught by its sister car #57 crewed by Eric Trouillet, Sébastien Page and Belén Garcia. Even though #57 started from 10th place on the grid it made a great comeback and overtook its stable mate. The two Graff Racing cars dominated the event and were never under threat. Then with less than 30 minutes to go to the finish #16 was hit by an electrical issue and fell back to third.
#57 crossed the finishing line with more than a minute in hand over its rivals thanks in particular to a hard-charging final stint by Spanish driver, Belén Garcia, who improved her times lap after lap. Although #16 finally saw the flag in third place in the LMP3 category it still won the 2022 LMP3 Championship title. A well-deserved success that was a fitting reward the team's marvelous season as the #16 Ligier JS P320 racked up four victories and two podium finishes in six races!
The racing season couldn't have come to a better end for the French constructor's LMP3 which, thanks to its clients, won all the LMP3 championship titles from Asia to America as well as in Europe!
For the results of the race, CLICK HERE.
For the final results, CLICK HERE.
For more information about the Ligier JS P320, CLICK HERE.