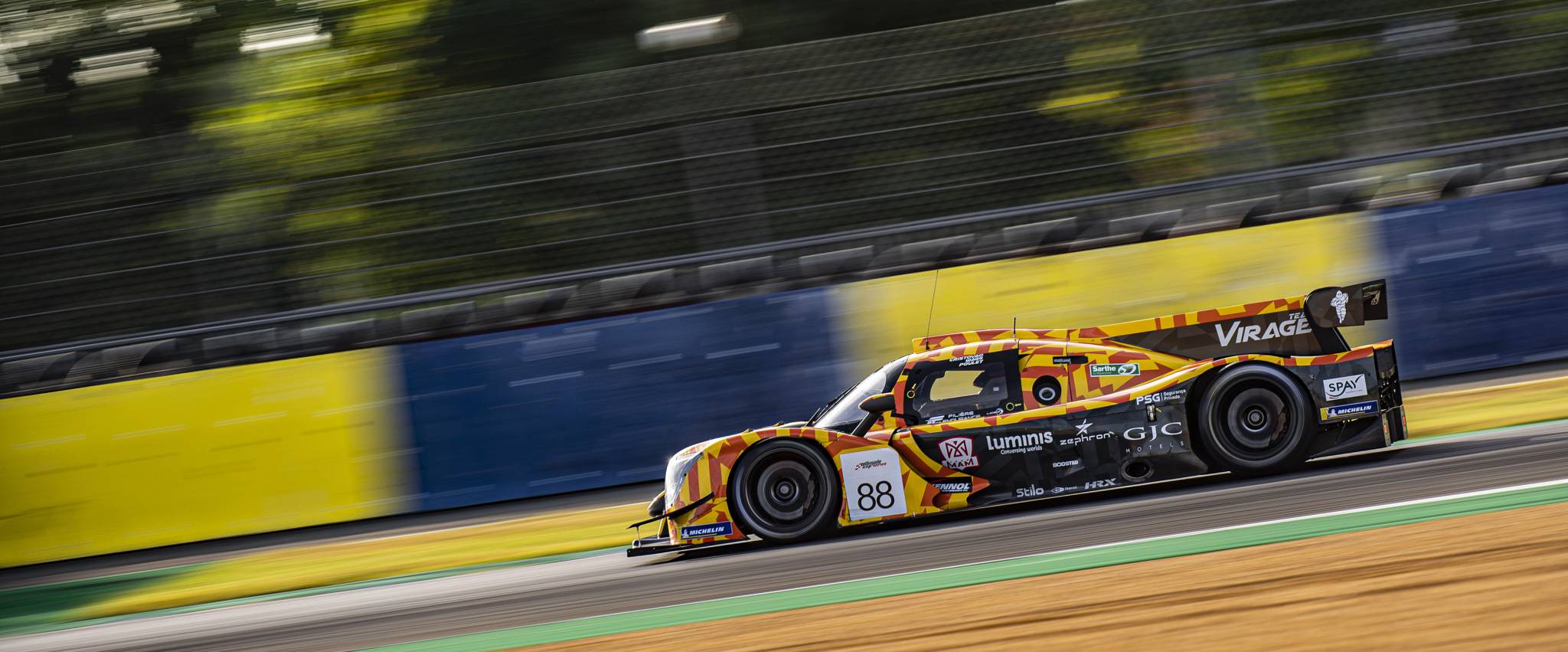 Ultimate Cup Series: Second LMP3 title in a row for the Team Virage Ligier JS P320
12 - 14 November 2021 - Another championship won by the Ligier JS P320! After the Asian Le Mans Series, the Michelin Le Mans Cup, the IMSA Prototype Challenge and the IMSA WeatherTech, the Ultimate Cup Series LMP3 title has been added to the 2021 list of championships won by the sports prototype thanks to the performance of the #88 Team Virage Ligier JS P320. Despite finishing third in the final at Estoril, the #88 has been largely dominant over its rivals throughout the season.
The final qualifying sessions of the season took place on Friday 13 November. And for the fifth time this year, the #88 Team Virage Ligier JS P320 driven by Mathis Poulet, Miguel Cristovao and Julian Wagg secured pole position. The team set the fastest times in all three sessions: 1:33.271s, 1:32.421s and 1:32.253s. Its sister car, the #77 driven by Alessandro Bracalente and Stéphane Adler, took second place on the grid.
The race started the following day in the early afternoon. The #88 Ligier JS P320, which was well ahead in the championship, managed to hold on to first place against its competitors. After the first hour, it set a lap gap to the rest of the field. The #77 was second in class. But in the middle of the second hour, the #88 was given a 10-minute stop-and-go penalty for not following the safety car procedure at the start of the race. It lost two places and was third in the LMP3 class, behind its sister car the #77. This ranking remained unchanged until the chequered flag.
With 130 points, the #88 Ligier JS P320 takes the title of Ultimate Cup Series LMP3 Champion. The #88 only participated to five races out of the six of the 2021 season and clinched victory in each race entered except the final. This is the second consecutive title for Team Virage with the Ligier JS P320 since the LMP3 entered the championship in 2020.
For full results, CLICK HERE.
---
Photo credit: Jules Beaumont