His debut in competition
Jacques Laffite was late to motorsports. He was 28 years old in 1971 when he took part in his first race. He had been in the shadows for a while, alongside his brother-in-law Jean-Pierre Jabouille, for who he was working as a mechanic. He made up for lost time and quickly went up the ranks. French F3 Champion in 1973, he started in F1 with Williams the following year and was European F2 Champion in 1975 with six victories. At 33, he became one of the hopes of French Formula 1.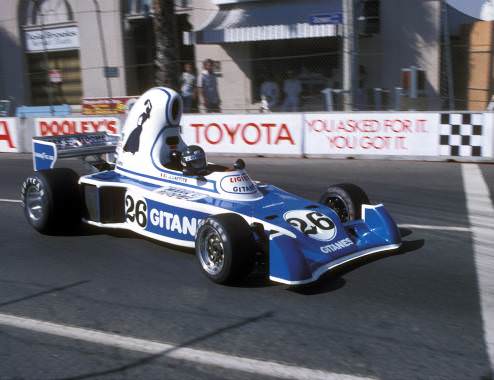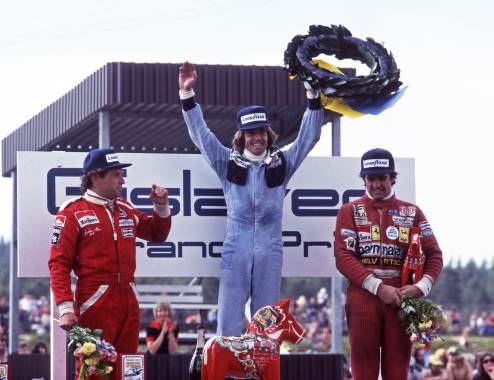 The meeting of two temperaments
In 1976 he managed to seize his chance during a memorable test session. Guy Ligier wanted a French driver to drive his brand new F1, a 100% French Ligier-Matra. The competition in the area was tough, but his impressive times won him the wheel of the Ligier JS5. The two men already knew each other. They had shared the seat of the Ligier JS2 during the 1973 24 Hours of Le Mans. They were made for each other. Both fighters. Both fun-loving. A spirited and precise driver who commanded admiration and who had the three qualities that made a difference – pure speed, focus and a sense for public relations. Guy Ligier would never regret his choice and their complicity in competition would last nearly ten years.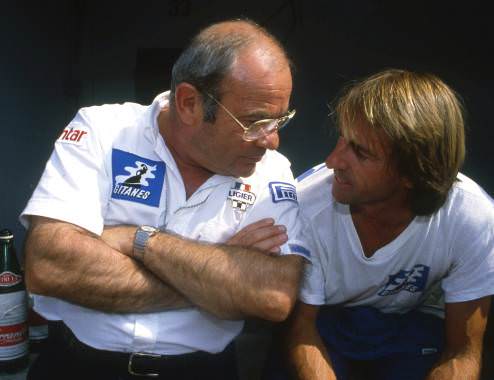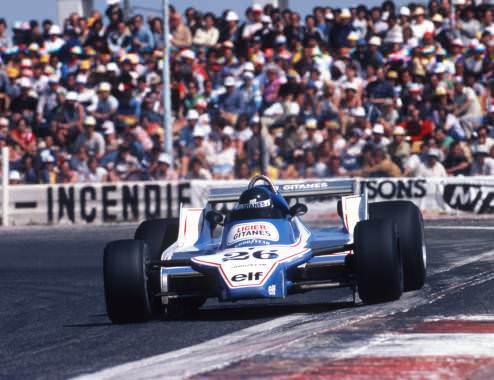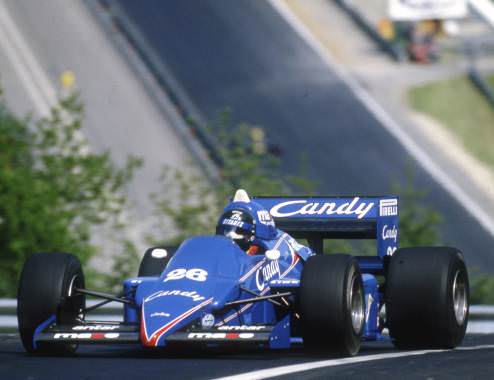 A long loyalty
In 1977, Jacques awarded the manufacturer their first Grand Prix victory in Anderstorp in Sweden, then a second place in Zandvoort. It was an exceptional result for a second year. In 1978 however, the Ligier suffered from the domination of Lotus. At the end of the season, McLaren made an offer to the French driver, but it was unsuccessful. From the start of 1979, helped by the Ford Cosworth engine, he made the presence of the Ligier JS11 felt and led the championship. He won the Argentine Grand Prix and with Patrick Depailler, the driver in the second car, they scored a fabulous 1-2 at the Brazil Grand Prix. Unfortunately, he missed out on the World Championship title. Some reliability problems left him in fourth position. A place that he would also occupy for the following two years, still due to a lack of reliability and despite a wonderful victory with the Talbot Ligier JS17 under torrential rain.
The driver often put on a good show, he was the man with rapid starts and breath-taking climbs through the field, which gave him a huge amount of sympathy from the public and contributed to the brand's popularity. 1982 was a disappointing year, even discouraging, and Jacques Laffite made an attempt with Williams. He only stayed for two years and quickly rejoined the family team in 1985. 1986 looked like a good year with two podiums with the Ligier running on a Renault engine, but his F1 driver career ended abruptly at Brands Hatch. Victim of a chain collision, the JS27 ended in the wall. Jacques Laffite suffered from multiple fractures to his legs and pelvis, but survived. After a long rehabilitation, he went on to run in DTM and in endurance, namely in the 24 Hours of Le Mans.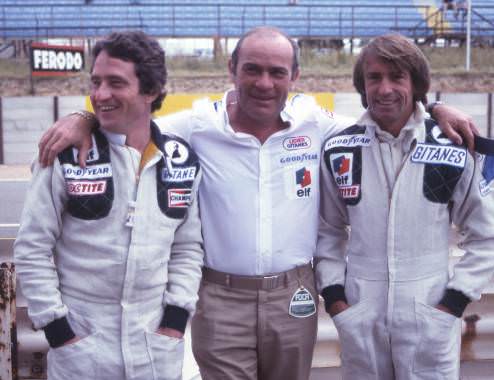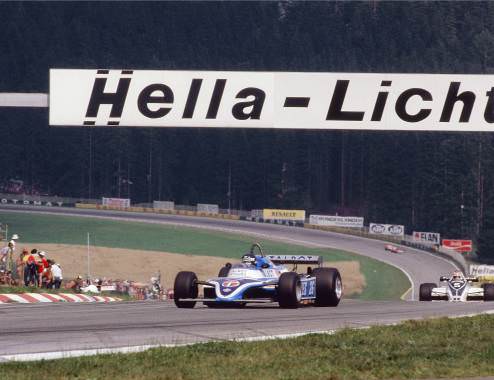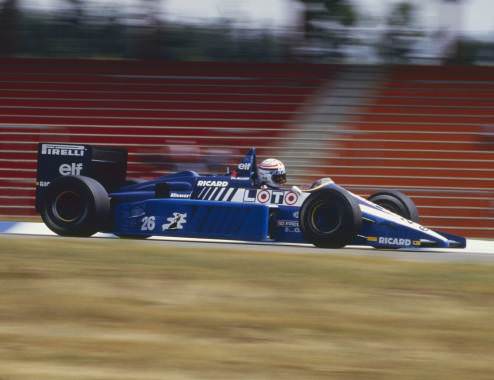 A very popular driver
In 1997, he went from driver to consultant for TF1 and as a commentator of Grand Prix races which he animated with a very personal tone until 2012. He continued afterwards on Eurosport. This eclectic sportsman, who could have just as well played tennis or skied, dedicated himself to his other passion – golf. He stayed close to his friend Guy. In total, he took the start in no less than 176 Grand Prix, of which 132 were for Ligier. He had six victories, 32 podiums and seven pole positions. He remains the most popular French driver of his time.