An all-terrain sportsman
It's difficult to separate the Ligier brand from the man who created it and gave it his name. Although Guy Ligier passed away on the 23 August 2015, his presence in the Magny-Cours workshops can still be felt. However, life hadn't intended that he would become one of the French references in motorsport. Born on the 12 July 1930 in Vichy, an orphan at 7 years old, a butcher boy then public works contractor, the young Guy fought to climb the social ladder while sports gave him the opportunity to express his boundless energy: rugby would first teach him how to take blows (or sometimes to return them), then rowing, which would teach him the meaning of effort and endurance, then motorbikes which would give him a taste for speed and danger. With successes in each field. Alongside a serious career as a hooker in rugby, he was also French rowing champion in 1947, and got the title of French 500 cm3 Motorbike Champion in 1959 and 1960. But it is motorsport that would become his true passion.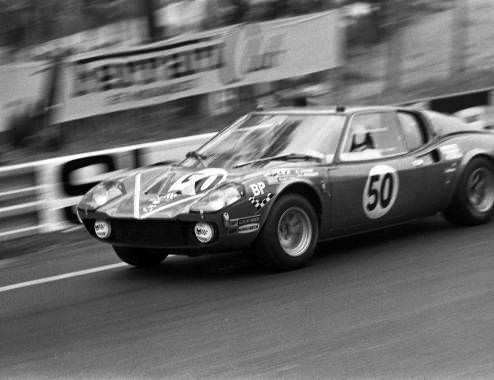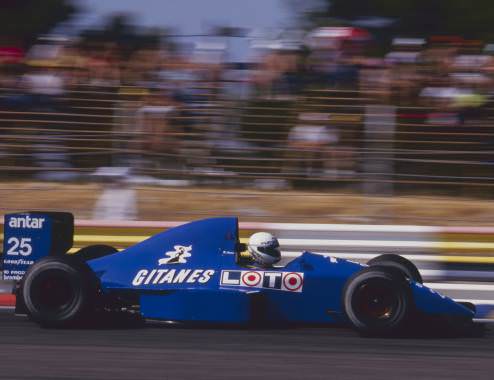 A fighter's temperament
His beginnings are a driver were promising. He tried out all the disciplines. In 1964 he was at the wheel of an F2 and a Porsche 904 GTS at the 24 Hours of Le Mans. An event in which he would participate 8 times. In 1966 he won the title of class French Champion in rally racing. Between 1966 and 1967, he took part in 12 F1 Grand Prix. Despite a few woes and accidents, his appetite seemed insatiable, but for this entrepreneur at heart, driving successes were not enough. In 1968, with his partner and co-driver Jo Schlesser, he put together his first single-seater team in F2.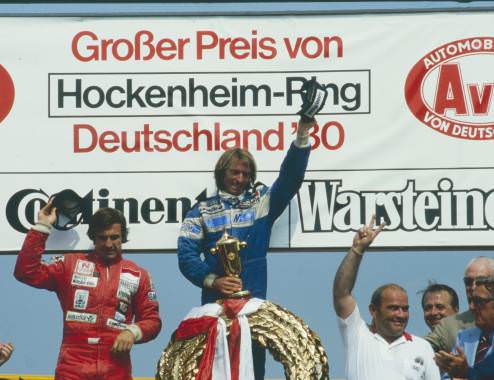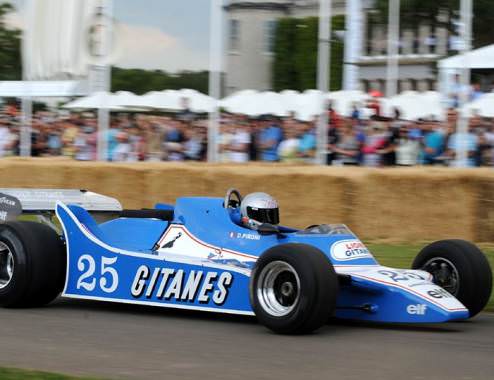 « Building good cars »
The death of his friend Jo at the French Grand Prix on 7 July 1968 during his first F1 Grand Prix in Grand-Couronne calmed down his driver's ambitions and it challenged him to realise their dream: to build "good cars". He left the management of his Public Works company and carried out his plan. From 1970 to 1974 he carried on his career as racing driver in endurance races at the wheel of his own cars. Cars which all bear the initials JS, as tribute to his co-driver and friend. They still bear them to this day.
His first car was built near Vichy in his workshop in Abrest, which would remain his base for twenty years before setting up in Magny-Cours. This first car was for road and track use. It was presented at the Salon de l'Auto in 1969. It was the Ligier JS1, designed by Michel Tétu. The following year the Ligier JS2 arrived, an elegant and racy car, once more designed by Michel Tétu. At the same time an open car, the Ligier JS3, was launched. For 5 years, Guy Ligier would race cars that bore his name. More or less successfully but always with the public's support.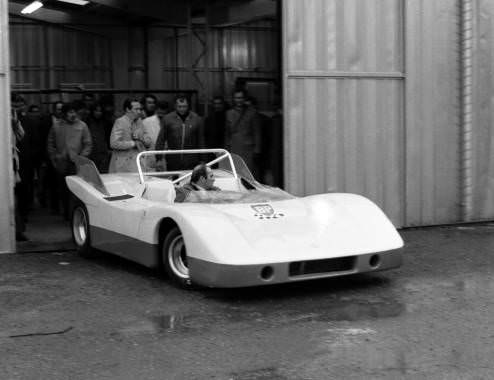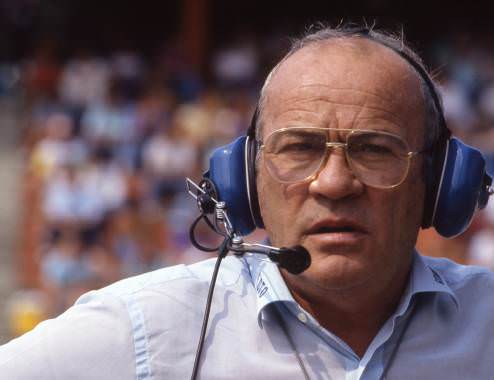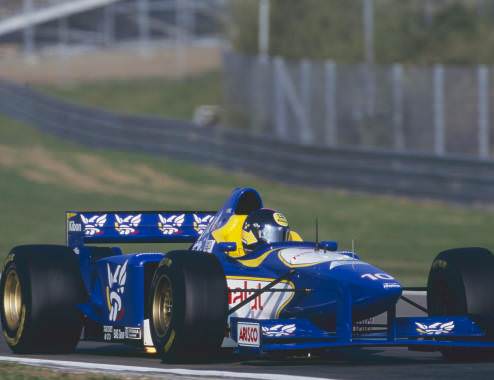 The Blue years of France
1975  was the year he made the great step into F1. This year, Matra pulled out of competition. Guy didn't let this occasion pass by and in 1975 took over the budget of the SEITA, the French tobacco control board, that had been supporting Matra up until that point. The Ligier team and their cars would from that point bear the Gitanes blue. In particular the latest car, an F1, the Ligier JS5, which owed a lot to Gérard Ducarouge's talent. Jacques Laffite, European F2 champion, inherited the wheel and won his first Grand Prix in Sweden in 1976 with a Ligier JS7. A 100% French victory (car/engine/driver), a first since 1950 which would forever make Jacques Laffite the lucky driver for the brand and the boss' partner! Jacques Laffite was the first driver to give a Grand Prix victory to the brand, and Olivier Panis was the last, in 1996, at the Monaco Grand Prix. The single-seater, the Ligier JS43 still bears Ligier's name, but the team was no longer his. It failed in Flavio Briatore's hands. It would be bought up by Alain Prost in 1997 under the name Prost GP until its judicial liquidation in 2001.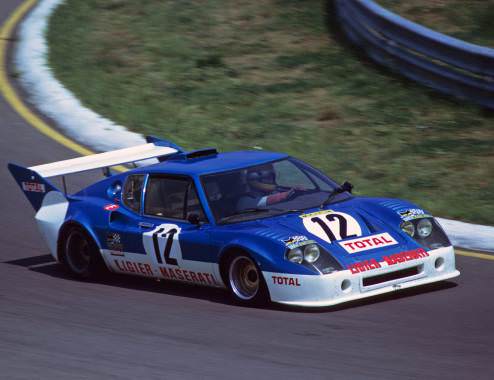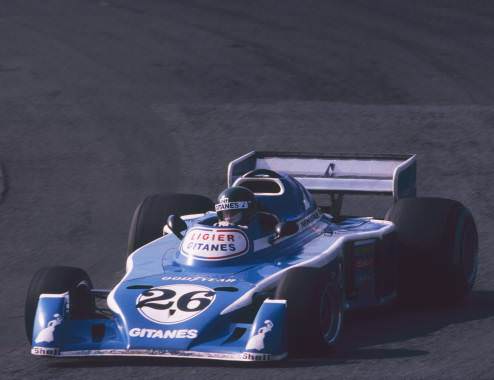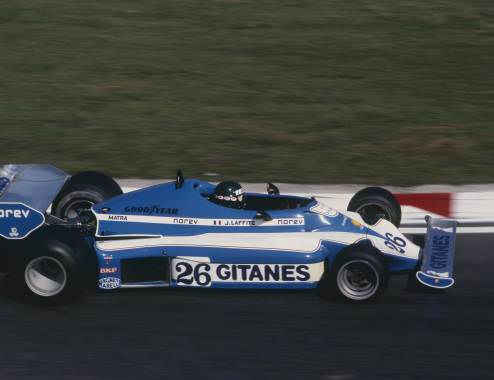 Never lay down your weapons
For twenty years, Guy Ligier, despite difficulties of all kinds, never backed down. But in 1992 he stepped down. He pulled out of competition and dedicated himself to his manufacturing work that he began in the 1980s, for cars without licences. An activity that his son and grandson went on to successfully develop. Meanwhile, during his more than ten years of 'retirement', the passion for motorsport never left Guy Ligier. He returned often to the public stage, often with a bang, to mobilise energies and to support the Magny-Cours circuit. At 74 years of age, in 2004, the manufacturer made his return to the world of competition. He took over the team and workshops of Tico Martini, an old friend, at the circuit of Nièvre and headed into the construction of his first CN type sport-prototype, the Ligier JS49.
In 2014 he saw his name make a return to the forefront of endurance racing with the birth of an LM P2, the Ligier JS P2, under the leadership of Jacques Nicolet, also a passionate businessman who had the idea to revive the brand at the highest level. Which was a success!