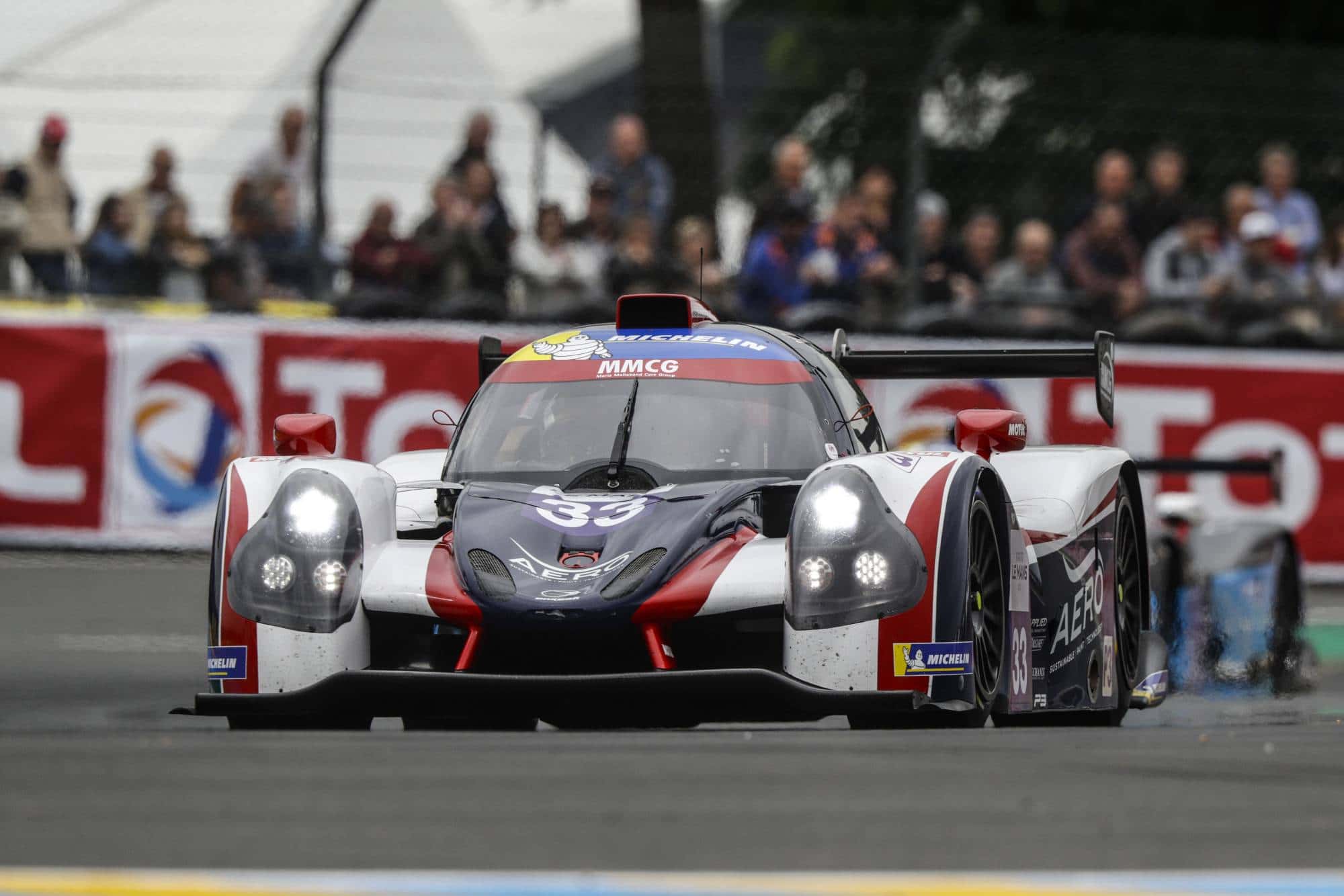 2nd podium for the #33 United Autosports Ligier JS P3 in the 2018 Road to le Mans
As a curtain raiser for the 86th edition of the 24 Hours of Le Mans, the competitors of the Michelin Le Mans Cup took part in the 2nd race of the Road to Le Mans event. 24 Ligier JS P3s were at the start this morning on the legendary 13'626 km layout.
The 55 minutes of the race were punctuated by several incidents and cars going off track, and the suspense lasted right into the last lap. Leading after the pit stop strategies, the #33 Ligier JS P3 of United Autosports managed to repeat their performance from race 1 by crossing the line once more in 2nd place.
Winner of the first race on Thursday afternoon, the #11 Eurointernational Ligier JS P3 took the start from 3rd place today, but was the victim of a contact with another competitor during their first passage through the Dunlop chicane. Rejoining at the back of the field, the Italian team managed to climb back up into 6th place, ahead of the #5 Nefis by Speed Factory Ligier JS P3 that started on the seventh row.
Since the first edition of the Road to Le Mans in 2016, the Ligier JS P3 has had a strong presence on the track and on the podium of the five races that have been held! United Autosports most notably with their victory and four second places.
Photo ©DPPI images