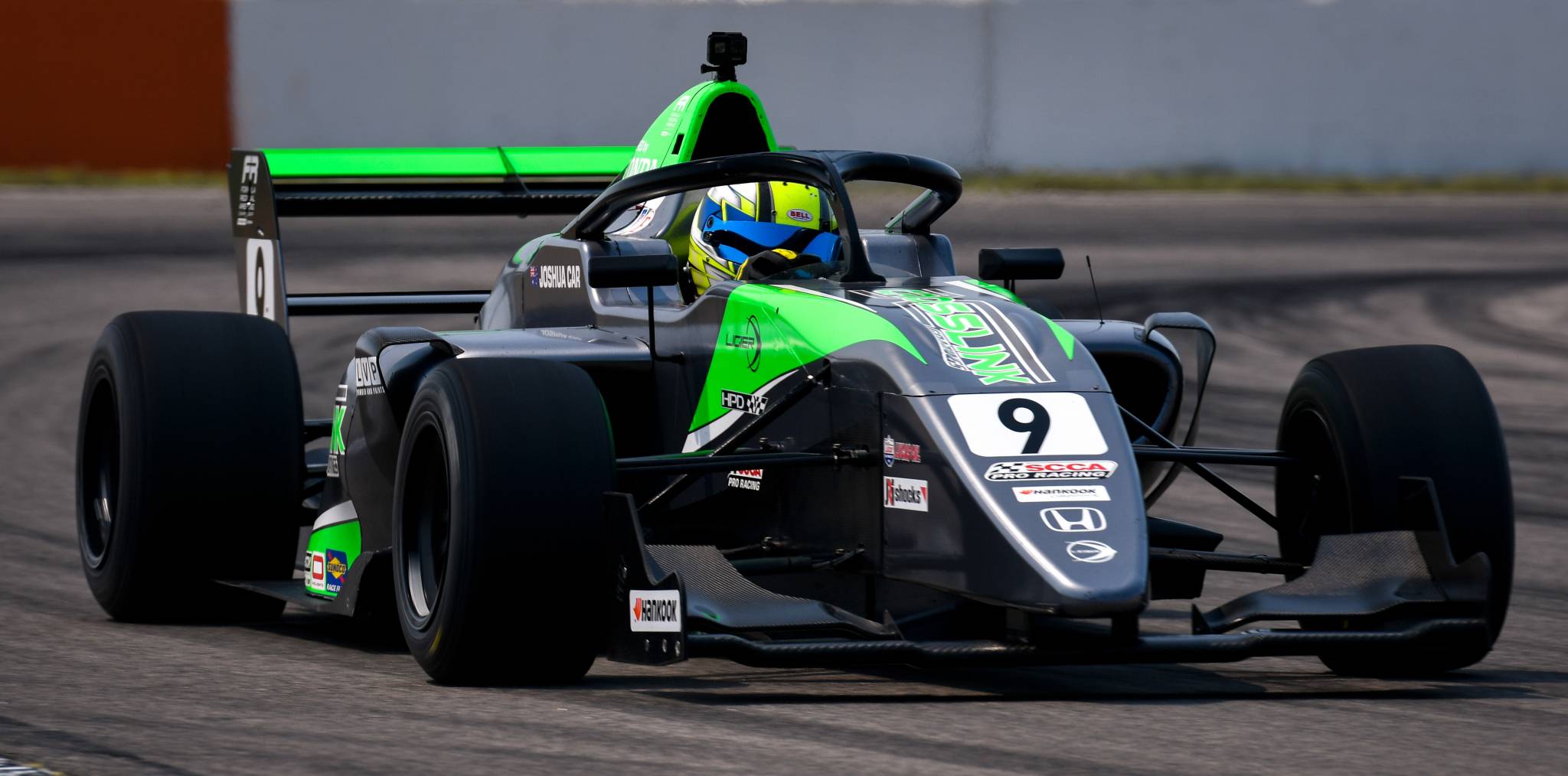 FR Americas : With two more wins, Joshua Car moves closer to the championship lead
July 16 - 18, 2021 - After Road Atlanta, Road America and Mid-Ohio, the drivers of the FR Americas championship met at the Brainerd International Raceway. Joshua Car (Crosslink Competition) won the second and third races, moving closer to the championship lead still held by Kyffin Simpson (TJ Speed Motorsports). Ian Rodriguez (Newman Wachs Racing) scored its first win of the season during the first race of the weekend.
The two free practice sessions opened the race weekend in Minnesota. Ian Rodriguez (#45, Newman Wachs Racing) led the first session with his fastest time of 1:22.970s while Dylan Tavella (#14, Crosslink Competition) set the fastest lap of the second session in 1:22.246s.
Saturday, Joshua Car, driver of the #9 Ligier JS F3, clinched pole position for race 1 with a time of 1:22.635s, followed by Ian Rodriguez and Dylan Tavella. However, he did not start from the front of the grid, arriving late to take up his position. Instead, he started the race from the pits. The first place on the grid went to Ian Rodriguez. This advantage allowed him to lead the race from lights to flag and to take his first victory in the FR Americas.
The next two races took place on Sunday. After finishing on the third step of the podium in the last race the previous day, Joshua Car was determined to win. Starting from pole position, he easily won the second race of the weekend by 0.736s over the championship current leader Kyffin Simpson (#21, TJ Speed Motorsports).
It was the same again later in the day. After being chased by Ernie Francis Jr (#98, Future Star Racing) and then by Kyffin Simpson, the #9 Ligier JS F3 driver took his second consecutive win of the day and his third victory since the beginning of the season.
The gap between Kyffin Simpson and Joshua Car in the championship is shrinking. With 224 points, Kyffin Simpson remains in the lead, but 54 points only separate him from his closest rival. Joshua Car still has two rounds to go to claim the 2021 FR Americas title.
The next round will take place on September 24-26 at VIRginia International Raceway.
To view the race results, CLICK HERE.
---
Crédit photo : Gavin Baker