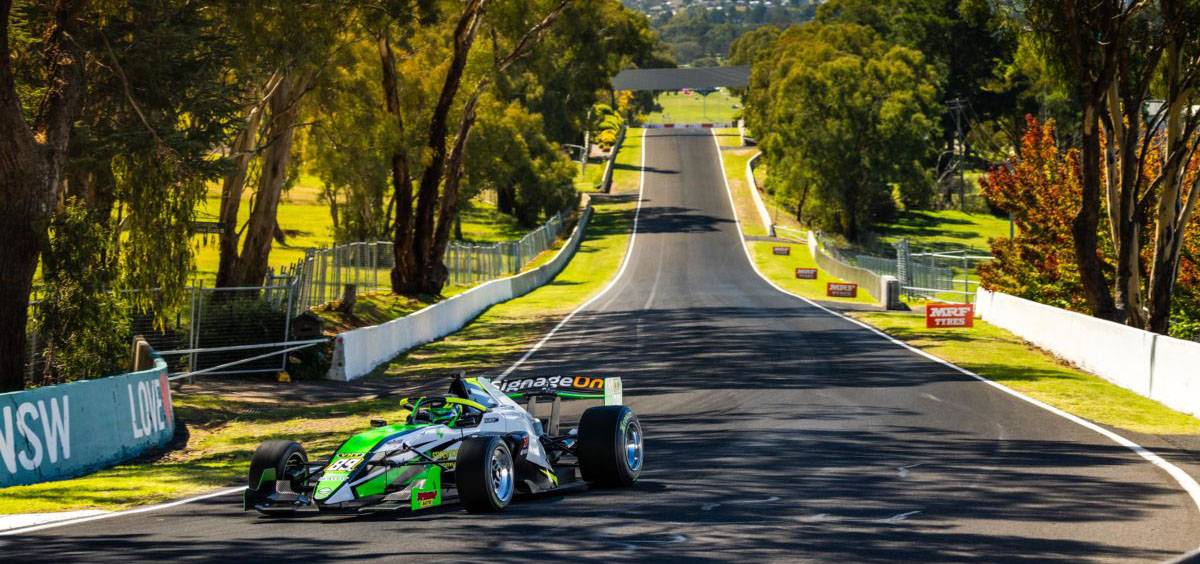 Historic run for the S5000 on the Bathurst circuit in Australia
The S5000, the performance enhanced version of the Ligier JS F3 powered by a 5-litre V8 Ford Coyote engine putting out 500 bhp, had its first run on the iconic Mount Panorama circuit in Bathurst in Australia. It was a kind of rehearsal before the second race of the new Australian Championship, which will take place on three legendary circuits in 2021 and 2022. This championship called the S5000 International Triple Crown announced on 28 April will be integrated into the S5000 Australian Drivers Championship.
On 3 April, the Australian S5000, designed on the base of the French constructor's Ligier JS F3, had its first outing on the iconic Mount Panorama circuit in Bathurst in Australia driven by Braydon Willimington, whose father Garry raced in the Bathurst 1000 21 times.
"That was unreal, I know why dad raves on about this place so much," Willmington enthused. "My first laps around here, in this car were incredible… just incredible. The laps were great, and we had no issues at all. The front wing I don't think scraped anywhere… it's a bit bumpy out there, but so was Sandown so that's nothing new for these cars. The car felt awesome."
The aim of this test run was to collect the maximum amount of data and setup info to prepare for the S5000s' first race on this very demanding 6.213-km circuit this coming November. While Bathurst is famous for touring car and GT races it also hosted the Australian Grand Prix on four occasions (1938, 1947, 1952 and 1958). It will be a fantastic experience to look forward to for the participants in the S5000 Australian Drivers Championship.
And that's not all. A new championship has just been announced, a series within the S5000 Australian Drivers Championship, the S5000 International Triple Crown. Why is it called the Triple Crown? It's because in addition to Bathurst it will be held on two other iconic circuits: Melbourne and the Gold Coast. This ultimate championship will kick off with the return of the S5000s to the Australian Rolex Formula 1 Grand Prix in Melbourne on 18-21 November 2021. Then the teams will head for Mount Panorama in Bathurst on 26-28 November. The winner will be crowned in the streets of Surfers Paradise in the Boost Mobile Gold Coast 500 at the beginning of December.
The aim of this international series is to attract foreign drivers to come and race in the championship during the winter break in the Northern Hemisphere. No doubt these circuits will attract many new participants!
For more information on this new championship, CLICK HERE.
---
Photo credit: SPEEDCAFE.COM