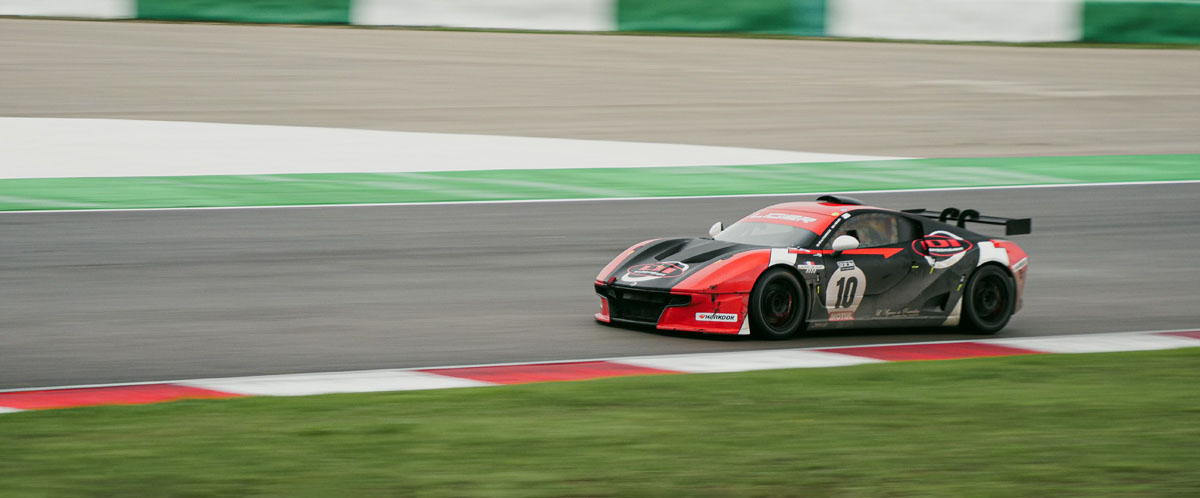 Ligier JS Cup France: Zosh's fourth title!
21 - 22 October 2022 - The Ligier JS Cup France ended the season in a blaze of glory on the Portimão circuit in Portugal with a record field. Thirty-one Ligier JS2 Rs went at it hammer and tongs on the 4,653 km Autodromo Internacional Do Algarve and put on a thrilling show in the final 6-hour race of the year. The season came to an end with overall victory going to #22 run by Zosh Dirob. For the fourth time since the launch of the series the Zosh team was crowned champion thanks to their #10 Ligier JS2 R.
The drivers had to adapt to changeable weather conditions and cope with occasional inclemencies.
The #22 Ligier JS2 R entered by Zosh Dirob for the Robin brothers, who had come to Portugal for a one-off drive, took the chequered flag in first place in the PRO-AM category scoring the team's first victory into the bargain! The Orhès LBA Group's #9 clinched its sixth podium of the season thanks to a second-place finish. This time Natan Bihel backed up Olivier Pernaut who had already raced with several different team-mates like Julien Febreau, Mathieu Martins, Olivier Porta and Benjamin Rivière. The Eurodatacar #4 that had shown great consistency since the Nogaro race came home third for the second time.
In the AM category, the #24 Baltisse Racing Ligier JS2 R upset the applecart by scoring its first win of the year. Into second and third places came the #3 GDI run by the Zosh Compétition team followed by #48 entered by LADC scoring its second podium in 2022.
The #10 Zosh Di Environnement Ligier JS2 R driven by Jean-René De Fournoux and Hugo Rosati was crowned champion for the fourth year on the bounce. In the AM category, the laurels went to #18 entered by Orhès Sambm Athesi Bma already crowned champion the previous season.
For the details of the podiums, CLICK HERE.
For more information about the Ligier JS2 R, CLICK HERE.