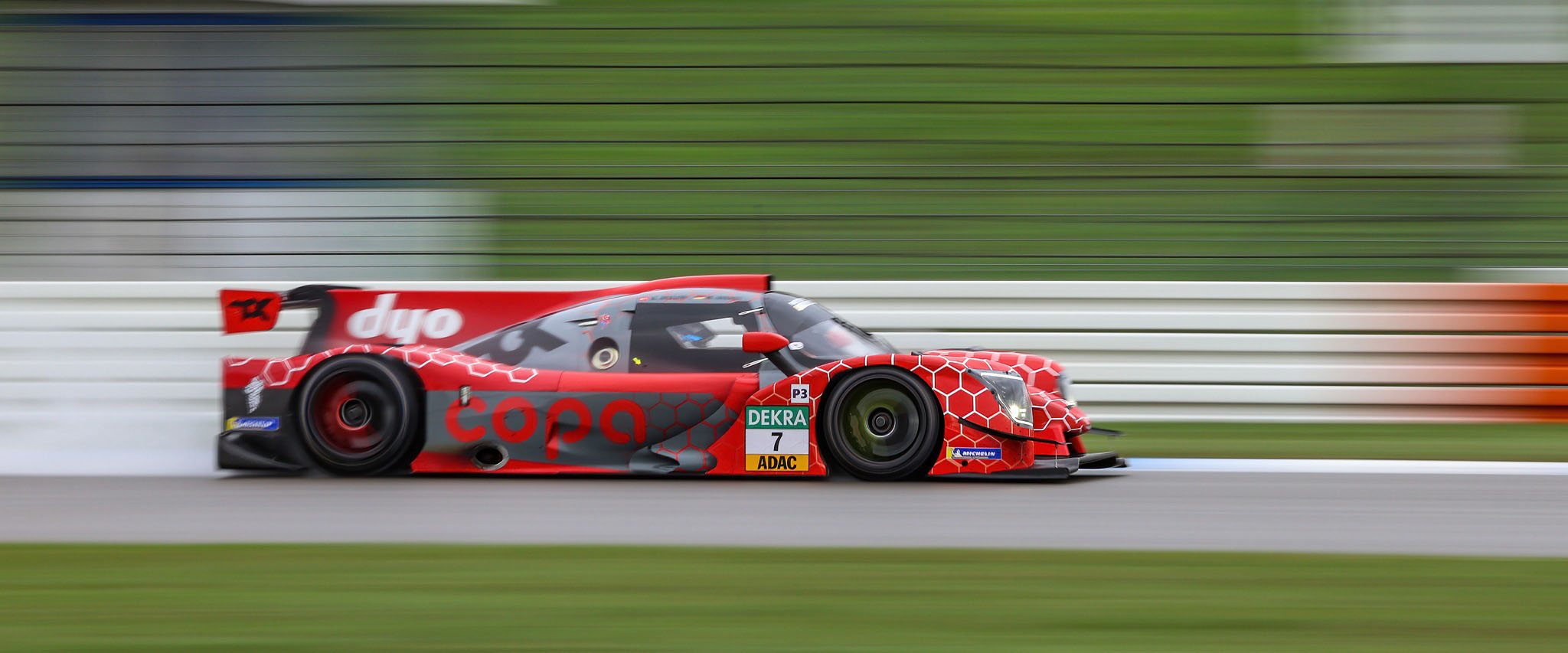 Prototype Cup Germany: The Toksport WRT Ligier JS P320 wins the championship!
The final round of the Prototype Cup Germany took place on the Hockenheim circuit in Germany. The Ligier JS P320 scored a double podium thanks to #14 entered by MRS GT-Racing. Toksport WRT's #7 clinched the championship title, the sixth this season for the LMP3 built by the French constructor.
Race 1 got off to an action-packed start as the championship leader, the #7 Ligier JS P320 run by Toksport WRT and driven by Berkay Besler and Marvin Dienst, tagged another competitor. The car was too badly damaged in the accident to continue and had to retire on the spot. At the same moment, #14 run by MRS GT-Racing with Rory Penttinen at the wheel in second place hit another LMP3 and spun. It fell back to 10th and fought its way back up the order crossing the finishing line in third place!
The start of the final race of the season was given the next day. The #14 MRS GT-Racing Ligier JS P320, which qualified fifth on the grid, made a great getaway gaining three places and installing itself in second spot. #7 entered by Toksport WRT was third, but dropped back to fifth after its driver change. The #14 LMP3 took the chequered flag in second place while behind #7 run by Toksport WRT finished fourth.
Toksport WRT clinches the title
On its first weekend in the Prototype Cup Germany, MRS GT-Racing put on a great performance with a double podium finish. The team had taken possession of the Ligier JS P320 just two weeks earlier!
Thanks to its three victories, the #7 Ligier JS P320 entered by Toksport WRT won the first Prototype Cup Germany title. "It has been a great season with our Ligier JS P320. We had up and downs but in the end we won the championship. It was my first season in an LMP3 car and I enjoyed it a lot. The team and Marvin [Dienst] did an amazing job whole season and we had a great support from Ligier. Hopefully, we will continue our partnership and have successes together. ", enthusiastic Berkay Belser said. "I've worked with Toksport in GT3 racing before and knew when we enter into Prototypes, that we'll be starting super strong. Felt quickly confident inside the car. It's been a great year together and I'm looking forward to keep competing in Prototype class. A big thanks goes to Toksport and Ligier for their support! ", added Marvin Dienst.
This is the sixth trophy for the manufacturer's LMP3 car after the Asian Le Mans Series, IMSA WeatherTech Sportscar Championship, IMSA Prototype Challenge, European Le Mans Series and Michelin Le Mans Cup.
For the complete results, CLICK HERE.
For more information about the Ligier JS P320, CLICK HERE.