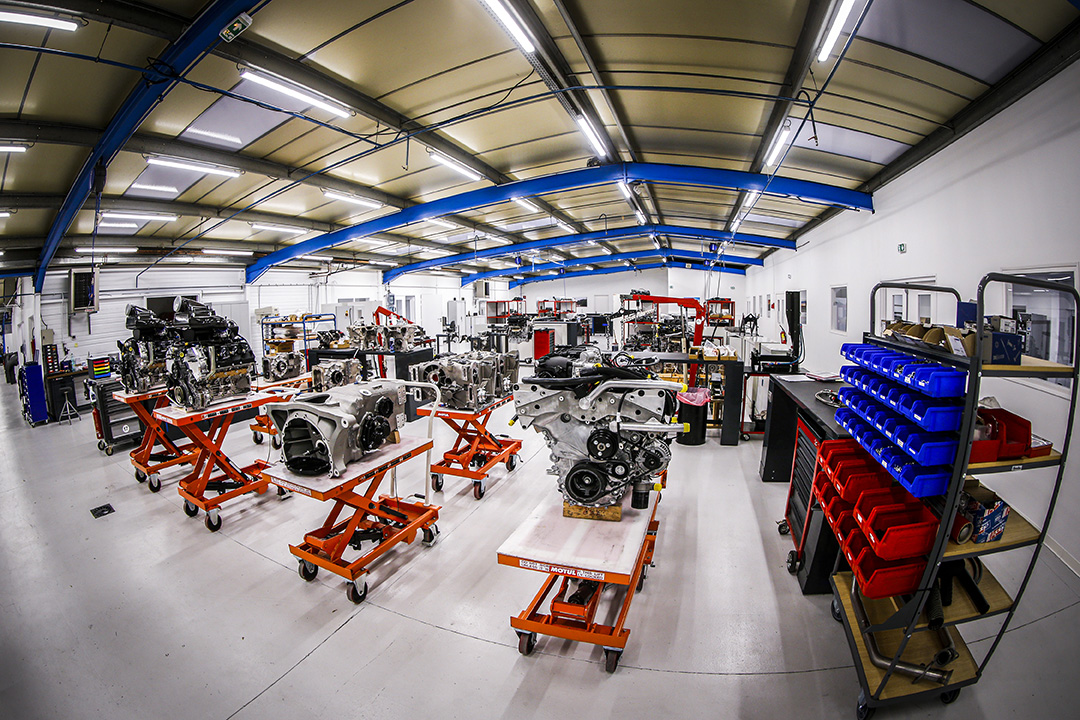 The Ligier Automotive and PRivTech OptimLAP project selected for the "France Relance" plan
At the beginning of September the French government deployed an exceptional recovery plan called France Relance to support companies in three principal areas: ecology, competitiveness and solidarity. The Nivernais-based Ligier Automotive Company, a specialist in the construction of racing cars, was among the winners. Its OptimLAP project in partnership with another company in the region, PRivTech, was selected by the government at the beginning of November. This major project is based on the development of a dynamic high-performance engine test bench compatible with hybrid and hydrogen motorisations. With OptimLAP, Ligier Automotive's ambition is to develop its competences, tools and activities in the field of green energies.
While Ligier Automotive is best-known for its racing cars that compete in Europe, Asia and the United States, over the years it has forged all-round expertise in the design and production of all kinds of wheel-driven vehicles, electronics and engines, which has also enabled it to offer special vehicles, concept cars, test mules and other white brand cars for competition or road use.
Today, Ligier Automotive is ready to take up new challenges linked to ecological transition such as the "low environmental footprint vehicle programme". It seeks to develop new technological solutions that help to reduce CO2 and emissions (lightening vehicles, improvement in efficiency, reduction of aero drag, etc.) as well as technical solutions integrating innovations in traction systems (hybridisation, hydrogen…).
Ligier Automotive has decided to meet these challenges with OptimLAP through its activities as an engine manufacturer with a partner also specialised in engine development, neighbouring firm PRivTech Engineering based in the Magny-Cours Technopole. The aim of this project is to develop a dynamic high-performance engine test bench compatible with hybrid and hydrogen motorisations, so as to be in a position to offer services to the major car manufacturers as well as the aeronautics and defence sectors to develop tomorrow's motorisation systems. The investment required for this project exceeds a million euros and Ligier Automotive and PRivTech have agreed to pool their resources and competences.