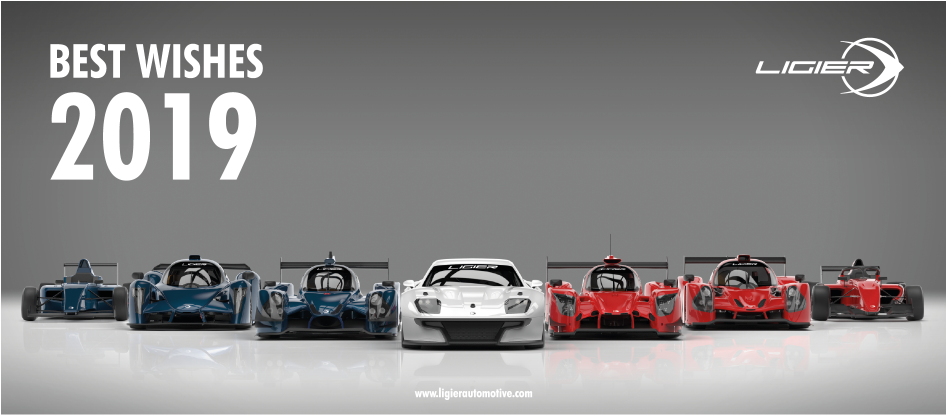 Ligier Automotive: one name, one force
Onroak Automotive, OAK Racing, Sodemo and Tork Engineering merge into Ligier Automotive: one name, one force.
One name to bring together four entities of the Everspeed's Automotive pole: the racing cars' manufacturers Onroak Automotive and Tork Engineering, the racing team OAK Racing and the engine manufacturer Sodemo. One force to regroup their experience and competencies.
"We started as a racing team, explains Jacques Nicolet, the CEO of the Everspeed Group. With success. Three consecutive podiums and a double at the Le Mans 24 Hours, one title in the 2013 FIA World Endurance Championship, two consecutive titles in the 2013 and 2014 Asian Le Mans Series, and many more.
"In 2013, we decided to build racing cars: this is how Onroak Automotive was born. At the end of 2013, Guy Ligier entrusted the Ligier make into our care to carry on the adventure he had started in 1969. Since then we have created a complete range of racing cars: sports prototypes (the Ligier JS 53 Evo 2, the Ligier JS P4, the Ligier JS P3, the Ligier JS P2, the Ligier JS P217 and the Nissan DPi), single-seaters (the Ligier JS F3 and the Ligier JS F4) and our latest release, a GT, the Ligier JS2 R. More than 300 chassis were produced between 2014 and 2018, which allowed our client teams to develop the make's international track records. World LM P2 Champion in 2015, multiple LM P2/ LM P3 European and Asian Champion, five LM P3 titles in 2018, Onroak Automotive is the first manufacturer to have claimed both the 24 Hours of Daytona, the 12 Hours of Sebring and Petit Le Mans the same year since Ferrari in 1998.
"At the end of 2016, we created Onroak Automotive North America in the USA. The same year with Sodemo we added innovative engine technologies, on-board electronic equipment and systems to our know-how. At the end of 2017, Tork Engineering joined Onroak Automotive and contributed with its wide range of skills: prototyping, concept cars, WRX among others.
"In 2019, Ligier Automotive will continue its development under a single banner: new Ligier LM P3, first Ligier JS Cup in France, Ligier JS P4 Ultimate Challenge, F4 and F3 R in the USA, among others. Richard Tur will run the activities of Ligier Automotive and Max Crawford the ones of Ligier Automotive North America.
"Ligier Automotive is in the starting blocks to celebrate the 50th anniversary of the make and to thus pay tribute to Guy Ligier.
"Best wishes to all."