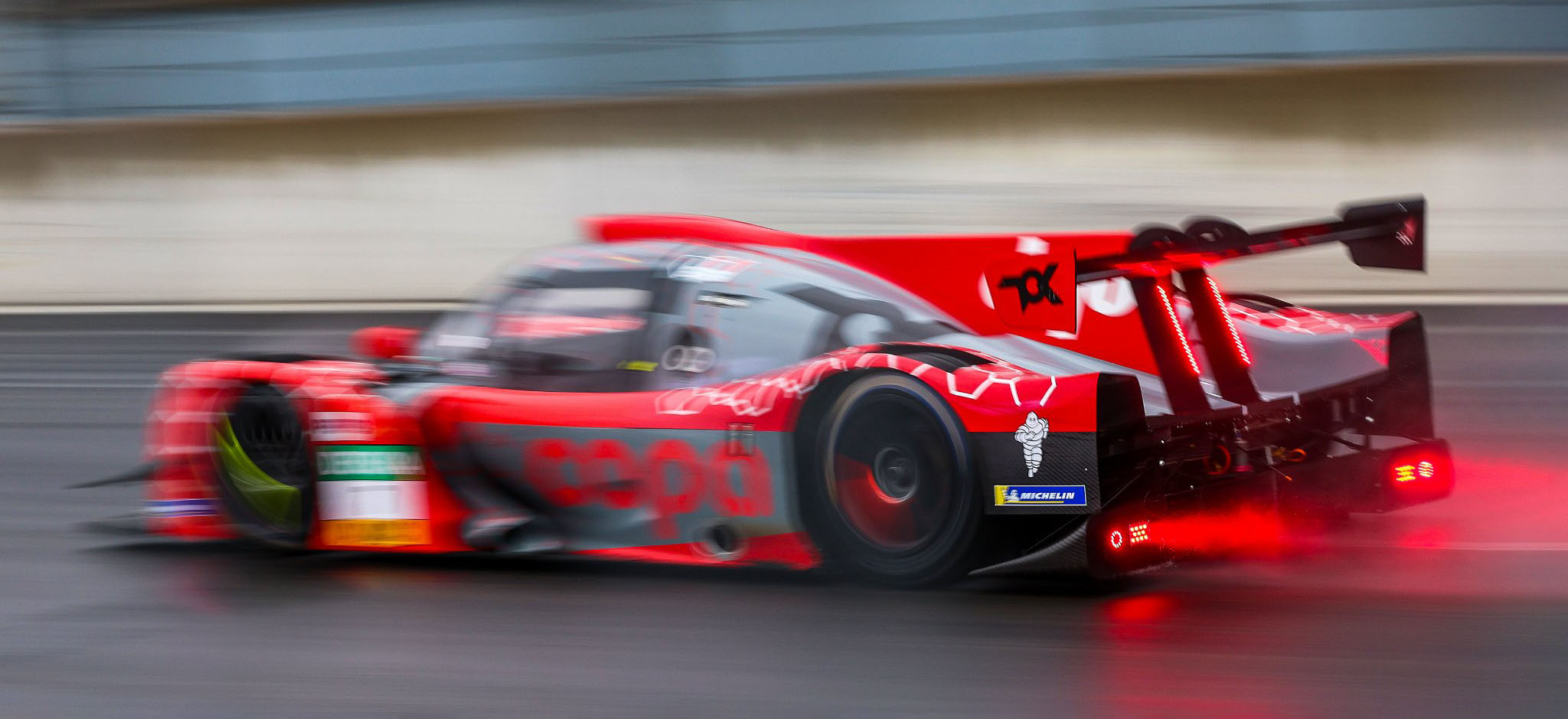 Prototype Cup Germany: Toksport WRT wins for the fourth time at the Lausitzring
19 - 21 August 2022 - Third meeting of the Prototype Cup Germany at the Lausitzring. The #7 Toksport WRT Ligier JS P320 won race 1 and set the fastest race lap, then finished third in race 2. These results keep the team comfortably ahead in the championship heading into the season finale.
For the first time since the launch of the Prototype Cup Germany, the LMP3s had to contend with rain during Race 1. Starting from eighth on the grid, Berkay Besler in the championship-leading #7 Toksport WRT Ligier JS P320 steadily made-up ground on the competition. After 15 minutes of racing, the red LMP3 moved into third place and began to chase down the leaders. Halfway through the race, Berkay Besler handed over to team-mate Marvin Dienst. The German took the lead and widened the gap to his rivals, continuously improving his times. He won with a 33-second margin of victory, and posted the fastest lap of the race in 1:34.738s. "Today was the first time I drove an LMP3 in the rain. Since I had previously competed in the ADAC GT Masters race in wet track conditions, I knew roughly where I had to be particularly careful. That certainly helped me a little (…) Gradually I found my rhythm and was able to drive faster and faster.", emphasises Marvin Dienst. This is the team's fourth win since the start of the championship in April.
On Sunday morning, the #7 Toksport WRT Ligier JS P320 team kept the momentum going with a strong performance to take pole position for the second race. Marvin Dienst set the fastest time of 1:22.418s. "It wasn't easy conditions on the track. But we managed quite well. I didn't have a single green sector on my fastest lap. So it would definitely have been a bit faster."
The race started in the afternoon. Despite an intervention of the safety car in the first part of the race, the #7 Ligier JS P320 continued to dominate the field. But while it was stopped in the pits for a driver change, a technical problem prevented Berkay Besler from heading straight out. The car then returned to the race in fourth place and managed to gain one position to finish third.
With a victory and an additional podium, Toksport WRT remains atop the championship. The final race of the 2022 season will take place from 21 to 23 October at Hockenheim.
For the championship standings, CLICK HERE.
For more info about the Ligier JS P320, CLICK HERE.