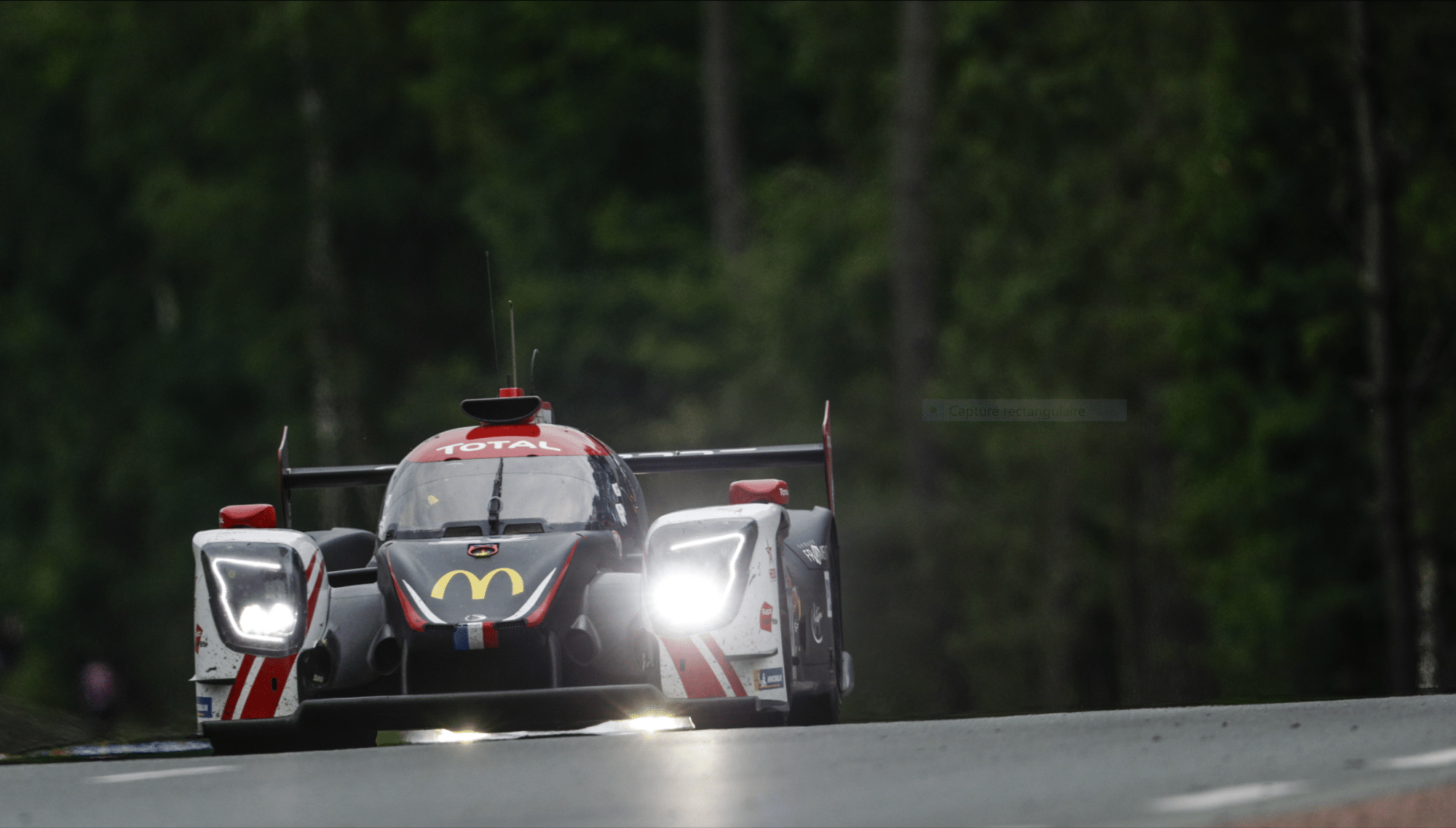 LM24 H+17 – The #23 Ligier JS P217 still 2nd LM P2
The sun has risen over the circuit of the 24 Hours of Le Mans and, with more than two thirds of the race completed, seven of the eight Ligier JS P217 cars entered are still on track. The reliability of the sports-prototype designed by Onroak Automotive is an especially important aspect in such a demanding race.
Team Panis Barthez Compétition is continuing to have an impeccable race. Their Ligier JS P217 kept between second and third place in the LM P2 category during the whole night. After 17 hours running at a pace similar to a sprint race, and with already 266 laps completed, they are running among the trio of the LM P2 leaders, between the G-Drive Racing Oreca 07 and the Signatech Alpine Matmut Alpine A470
The #22 and #32 United Autosports Ligier JS P217s made the most of the night to win a few places and came into the 17th hour in 5th and 7th places. The #32 left the track at Indianapolis in the evening which forced the team to change the nose of the car.
Having changed the bevel of the gearbox in the middle of the night, an intervention that took two hours in their garage, Algarve Pro Racing had to once more work on the car after contact with a GTE. They are running at the back of the LM P2 class with 71 laps down, but are still going.
The #44 Eurasia Motorsport Ligier JS P217 was running in a good 12th place this morning at 8am, and the #50 Larbre Compétition was in 17th.
In the 14th hour, Jackie Chan DC Racing unfortunately became the first in the class to have to retire, following a broken engine in the #34 Ligier JS P217. Their sister car, the #33, is continuing their race without any issues, running 13th in LM P2 this morning.
Having spent the night on track, a magical and dangerous time, the teams still have 7 hours of racing to go before the chequered flag will be waved.
LM P2 classification after 17 hours of racing:
1st - #26 G-Drive Racing – Oreca 07
2th - #23 Panis Barthez Compétition – Ligier JS P217
3rd - #36 Signatech Alpine Matmut - Alpine A470
4th - #48 Idec Sport - Oreca 07
5th - #22 United Autosports – Ligier JS P217
6th - #39 Graff-SO24 - Oreca 07
7th - #32 United Autosports – Ligier JS P217
8th - #28 TDS Racing – Oreca 07
9th - #37 Jackie Chan DC Racing – Oreca 07
10th - #29 Racing Team Netherland – Dallara P217
11th - #31 Dragonspeed – Oreca 07
12th - #44 Eurasia Motorsport - Ligier JS P217
13th - #33 Jackie Chan DC Racing - Ligier JS P217
…
17 th- #50 – Larbre Compétition - Ligier JS P217
18th - #25 Algarve Pro Racing - Ligier JS P217
Ret - #34 Jackie Chan DC Racing – Ligier JS P217
Photo © DPPI images