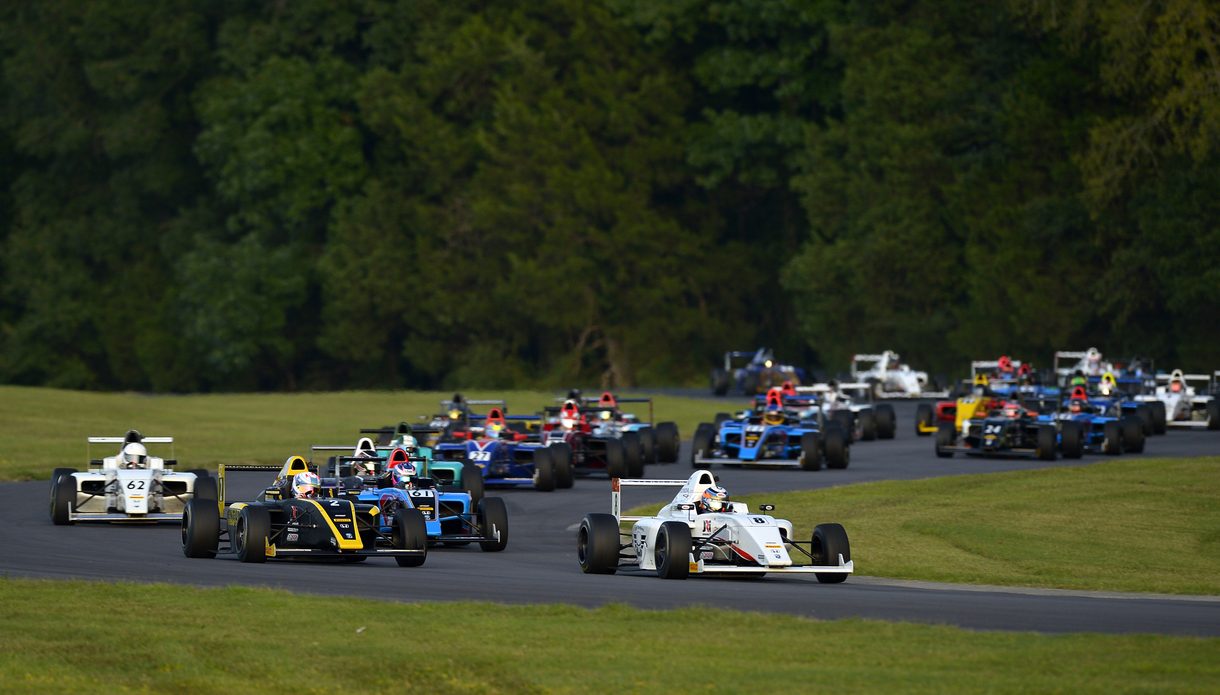 36 Ligier JS F4s at the opening round of the 2018 F4 U.S. Championship!
The F4 U.S. Championship kicks off its third season this weekend at the Virginia International Raceway and has attracted a record entry of 36 cars. Alongside Honda, (engines) and Pirelli (tyres) Onroak Automotive is the sole F4 chassis supplier. After two seasons under the Crawford F4 moniker the cars have been renamed the Ligier JS F4 for 2018.
The success of the F4 U.S. Championship launched in 2016 and organised by SCCA Pro Racing has been confirmed this year again with a record field of 36 Ligier JS F4s expected at the opening round. They will be in the hands of drivers from 12 states and 10 countries! In 2017, the average number of cars per race was 32.
After the official test sessions held in Houston in mid-January and at NOLA at the end of March-beginning of April, the entrants will do battle over 6 rounds and 18 races to follow in the footsteps of Cameron Das and Kyle Kirkwood, the 2016 and 2017 champions, and clinch the 2018 F4 U.S Championship title.
The first round of the year will take place between 25-29 April on the Virginia International Raceway (Virginia). It will be named "Andy Scriven Memorial Race" in homage to Andy Scriven, the chief designer/creator of the Ligier JS F4, who sadly passed away during the winter. "This is a remarkable way of recognising the amazing human being and designer that we had the privilege to know," said Max Crawford, general manager of Onroak Automotive North America.
Photo Credit : SCCA Pro Racing