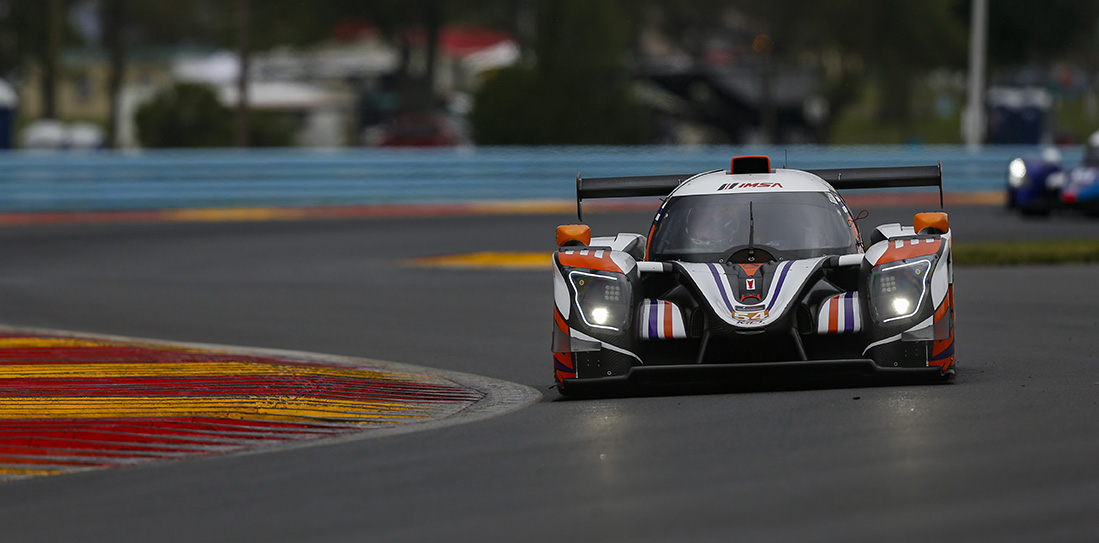 IMSA Prototype: MLT Motorsports wins at Watkins Glen
July  2 - Fourth round of the season for the IMSA Prototype Challenge at the Watkins Glen International Circuit. The #54 MLT Motorsports Ligier JS P320 clinched its first victory of the season after three consecutive podiums. The #6 Performance Tech Motorsports finished third, offering the French constructor a double podium finish. The #33 of Jr III Racing also set the fastest time in the race. In the older generation LMP3s, it was the #24 Sean Creech Motorsport that won the race once again.
On Friday, July 2, after a first day dedicated to the free practice and qualifying sessions at the Watkins Glen International Raceway in New York State, it was race time. Qualified second, the #54 MLT Motosports Ligier JS P320 driven by Dakota Dickerson and Josh Sarchet took the lead shortly before mid-race with a quick and controlled pit stop. Despite changing weather conditions and several restarts, the duo managed to maintain its position. The #54 car crossed the finishing line first, 18.736 seconds ahead of its nearest competitor and took its first win of the season after three podiums.
"This is the boost we needed," Dickerson explained. "We've had the opportunity to win a couple times this year so we knew it was coming. The boys had an awesome pit stop. Ultimately, that's what got us in front of our competitor and got us the win."
"It feels great, couldn't be better," Sarchet added. "It was a fun first stint. No rain so it made it a little easier, and I was just hanging onto the back of our competitor. Once we got the call to (pit), I just rolled right up on his bumper, pulled in and got a clean stop, and then we got the lead on the pit stop."
The #6 Performance Tech Motorsports Ligier JS P320 driven by Dan Goldburg and Rasmus Lindh finished the race in third place and scored its second podium finish this season. The #33 Jr III Racing car driven by Ari Balogh and Garett Grist missed the podium with a fourth place finish but set the fastest lap in 1:40.508s.
In the P3-2 class, the #24 Sean Creech Motorsport Ligier JS P3 with Francesco Melandri and Anthony Lazzaro at the wheel won the race and took its third consecutive win of the season.
The next round of the IMSA Prototype Challenge will take place at the VIRginia International Raceway on October 8-10.
For the full results of the race, CLICK HERE.
---
Photo credit: Jack Galstad